For the latest news on dealer growth, including acquisitions, consolidations and new locations, visit our
Dealers on the Move feed
.
Dealers on the Move is brought to you by
Pinion.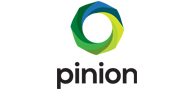 Get ready for growth! Take a deep dive into financials, project ahead, benchmark against the industry, and get tools to make sound decisions that strengthen your operations and position your dealership for long-term success.
Since October 2016, Versatile has signed on 6 new dealers or new dealer locations throughout U.S. and Canada. The Versatile dealer network now includes:
First Choice Farm and Home — Union City, Tenn.
United Farmer Cooperative — Lake Crystal, Minn.
Brownlee Ag Services Ltd. — Brownlee, Sask.
Corner Equipment — Shoal Lake, Man.
Hobdy Dye and Read — Bowling Green, Ky.
Quincy Tractor DBA Brookfield Tractor — Brookfield, Mo.
Versatile, a division of Buhler Industries Inc. (TSX: BUI), is the only Canadian manufacturer of agricultural tractors. The factory in Winnipeg, Man., covers almost 700,000 square feet with complete manufacturing and assembly capabilities and full research and development facilities.