Kondex ToughFlight Auger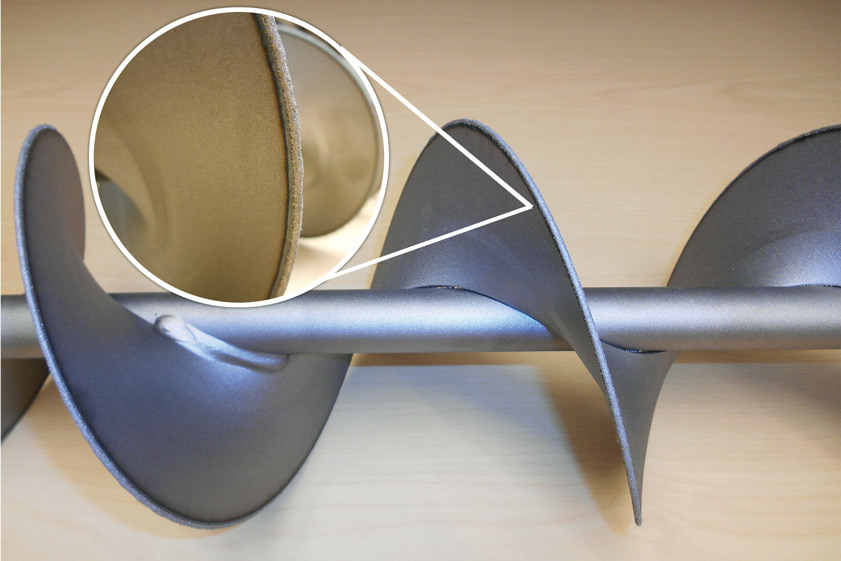 Kondex Corp.'s patented laser-clad ToughFlight augers feature proprietary Tungstrong laser cladding on the leading edge of the auger flighting. This tungsten carbide application provides a wear coating that extends the life of the product and prevents grain pinching and damage when used in grain handling applications. The result is better grain quality, and thus better payout to the producer. Unlike other high-wear material applications, laser cladding creates a true metallurgical bond between the substrate and the tungsten carbide powder matrix, preventing it from chipping off while minimizing the heat-affected zone and product distortion during application. The auger also combats wear at its origin through its leading edge application, whereas alternative high-wear augers with additives on the flighting surface will continue to lose material from the outside edge in. The result is significantly greater product life and a better-performing auger that prevents crop trapping.
Kondex Corp., Lomira, Wis.
Claas 4D Cleaning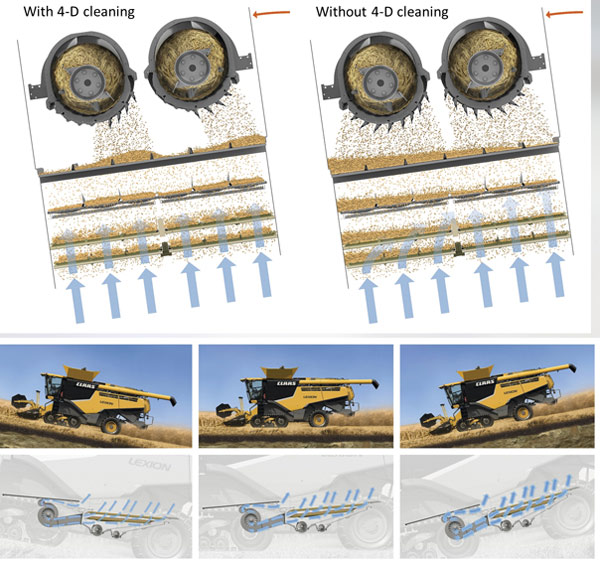 Claas' 4D Cleaning is an automatic, multi-directional system that compensates for the combine's side roll when harvesting on a cross-slope and for the combine's fore or aft pitch when harvesting uphill or downhill. As the combine leans, the rotor cover plate's axial louvers angle away from the slope, optimizing the distribution of material passing out of the separation rotor grates onto the rotor returns pan to prevent material build-up on the low side and overburdening the low side of the cleaning shoe, which can cause increased grain loss. When harvesting downhill, the cleaning fan reacts automatically to the forward travel angle of the combine by increasing speed to prevent material build-up in the front area of the cleaning system, and it slows when the combine harvests uphill, as well as opening the lower sieve automatically, allowing grain to pass through the sieve more quickly to minimize the potential for loss.
Claas of America Inc., Omaha, Neb.
Capstan Ag Systems N-Vision Anhydrous Ammonia Sentry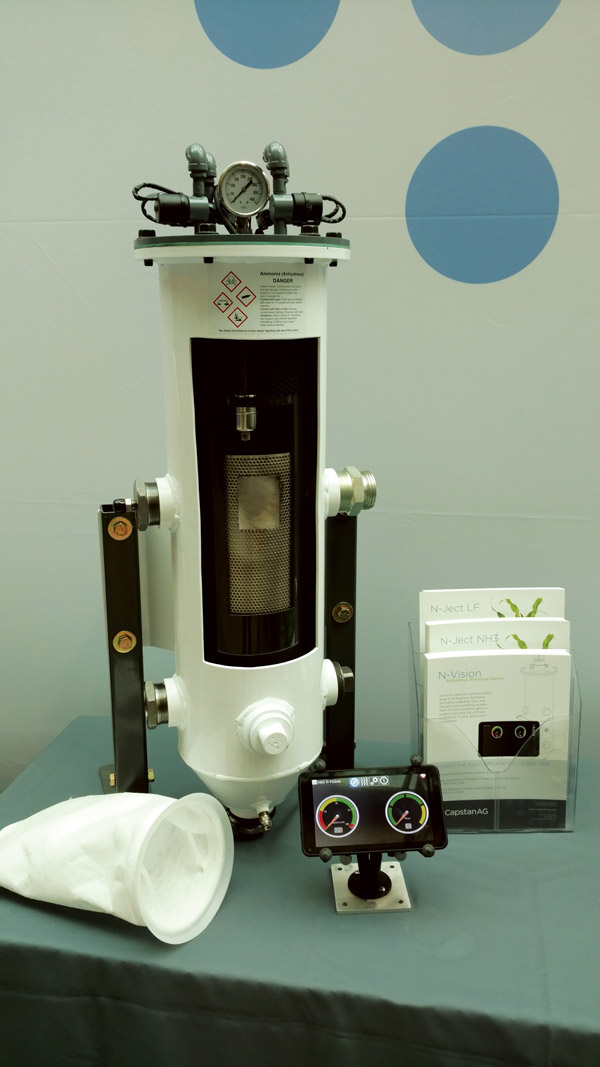 N-Vision carefully monitors every drop of anhydrous ammonia, providing a detailed, real-time look into the tank and plumbing to provide vapor-free liquid to metering and distribution devices. It allows operators to determine exactly when the tank and plumbing capabilities are being overrun, as well as when the tank is truly empty, by actively maintaining a preset liquid level. This in turn allows the operator to make informed application decisions. These decisions garner confidence in application quality with the ability to use more of the anhydrous ammonia in each tank, the company says. Instead of leaving a remaining "buffer amount" in the tank, the entire tank volume can be used, resulting in improved productivity, which enables greater efficiencies in nitrogen distribution and tendering times.
Capstan Ag Systems, Topeka, Kan.
Case IH Tiger-Mate 255 Field Cultivator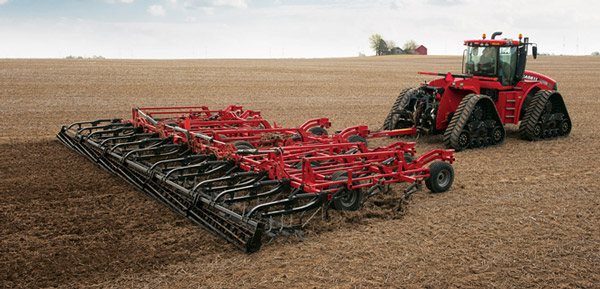 The Case IH Tiger-Mate 255 Field Cultivator is a rugged and productive seedbed preparation tool that creates a high efficiency seedbed for the most accurate seed placement. The new Advanced Conditioning System with TigerPaw Crumbler has an easily adjustable front spike bar to optimize leveling and residue flow for various conditions. The frames are designed with high strength-to-weight ratios for maximum durability while minimizing unnecessary compaction. The tire offering includes stubble-resistant radial tires that prevent downtime due to tire failures and reduce compaction by up to 24%. The wheel retraction feature allows the wing wheels to automatically retract during folding, which results in a narrow transport size. The 10 mph maximum operating speed results in a 25% increase in productivity compared to traditional field cultivators of the same size with 8 mph speed limit. The Tiger-Mate 255 is available in working widths ranging from 22-60 feet.
Case IH, Racine, Wis.
Acclima TDR-315L Low Power Consuming Digital
Time Domain Reflectometer/Soil Condition Sensor

The TDR-315L is an integrated, waveform digitizing, true time domain reflectometer that uses high-speed electronics to bring this device down in price by about 25% from its predecessor, and up to 20 times less than it competitors. It has also halved its predecessor's power consumption. This device accurately measures soil water content (even in saline soils out to 4 dS/m bulk EC), soil temperature, soil (bulk) EC and soil pore water EC. The TDR-315L is a SDI-12 compatible sensor, which makes it a critical component for logging soil water content in SDI-12 moisture monitoring systems. It will work with numerous third-party SDI-12 data loggers as well as with Acclima's own DataSnap data logger. This newer and more accessible technology will have profound ramifications for researchers and farmers alike in terms of learning how to save water and fertilizers while increasing crop quality and yields, the company says.
Acclima Inc., Meridian, Idaho
Summers VT Flex Applicator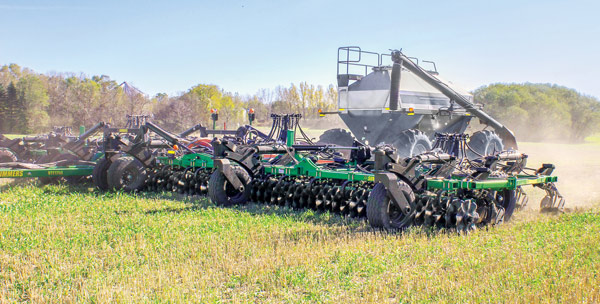 The patent-pending VT Flex Applicator from Summers Manufacturing is a fully customizable fertilizer applicator that precisely places up to three products (dry, liquid and NH3) at high speeds and can be set to 15, 20, 22 or 30 inch row spacing. The coulter blades and application knives can be configured to unique residue management needs. Users can choose between five coulter blade options (coulter spacing can be set for on-row and mid-row) as well as customizable application knives and levelers. The system allows operating speeds of 6-8 mph with dry application rates of 600-700 pounds per acre. The VT Flex Applicator is liquid ready and can accept practically any tank setup.
Summers Manufacturing, Devils Lake, N.D.
Global Industries Ezee Dry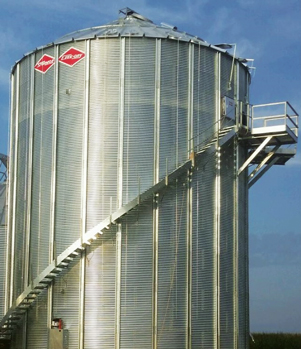 The new Ezee Dry system includes a completely new plenum, bin structure and control system for fully automated grain drying with up to 25,000 bushels of storage capacity. The Ezee Dry system operates by filling the plenum in the upper part of the bin with wet grain. Fans push heated air into the bin below the plenum and through the wet grain. When the grain is dry, the system dumps the grain into the bottom of the bin, where an aeration fan cools the grain. The heat recovered from the dried grain helps dry the wet grain in the plenum. The control system makes the entire system fully automated by moving wet grain to the Ezee Dry, drying the grain and then moving dried grain to a storage bin. The system can be set up to dry grain in continuous flow, automatic batch or manual batch operation.
MFS/York/Stormor/Brownie Systems, a Division of Global Industries, Grand Island, Neb.
Sukup Mixed-Flow Grain Dryer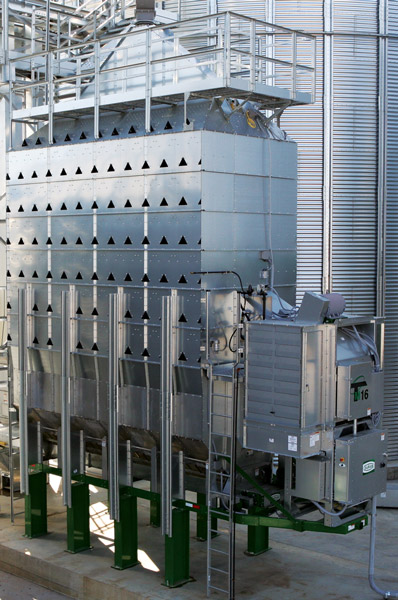 The Sukup Mixed-Flow Grain Dryer combines the use of mixing/heating chambers with vacuum cooling technology to produce a dryer that removes moisture from grain more evenly and economically than other dryers. The vacuum-cooling system recycles warmed air back into the dryer, which reduces the amount of fuel needed to reach the optimum drying temperature. Fuel savings may exceed 25% compared to traditional pressure-cooled cross-flow dryers. The mixing chambers allow more uniform drying of grain, and they are made of solid sheets instead of perforated material, which eliminates the need to sweep debris from hard-to-reach upper screens on traditional cross-flow dryers. The patent-pending design of the Sukup Mixed-Flow Grain Dryer allows for a single center unloading system, compared to two in competitors' mixed-flow dryers. This new dryer can be ordered with gravity-flow or auger loading and with auger or drag conveyor unloading.
Sukup Manufacturing Co., Sheffield, Iowa
SpectroCLick AAH-300b Absorption/Reflectance Visible Spectrometer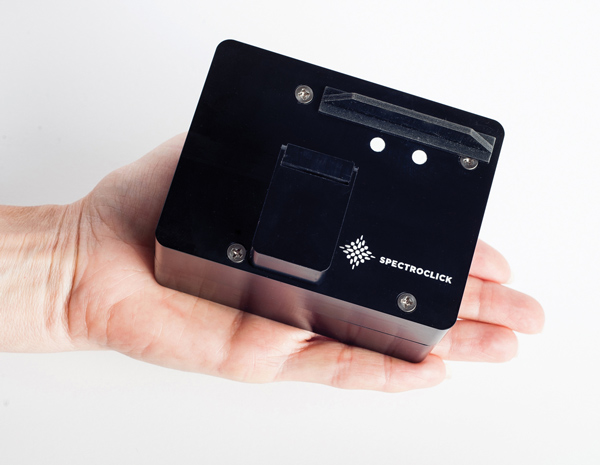 The AAH-300 is a visible spectrometer coupled to a cloud back-end to allow ad hoc measurement of minor and trace chemicals of importance in agriculture for screening purposes. Personnel trained at the point of use, employing QR-coded reactant packets synchronizing human, instrument and data reduction activities, can screen for environmental, economic or yield-enhancing materials using an instrument that is fundamentally rugged and inexpensive because many functions previously achieved through precision hardware are now performed in software. While the current product provides absorption and reflectance spectrometry with a dedicated camera, the technology should easily transfer to smartphone cameras, further reducing cost and enhancing portability. Applications include optimizing fertilizer use to control costs and environmental impact, detecting the levels of desirable bioconstituents and screening for toxins, impurities or contaminants. Data is automatically archived in the cloud, establishing a chain of custody while maintaining confidentiality.
SpectroClick Inc., Champaign, Ill.
Dickey-john Mini GAC 2500 Grain Moisture Analyzer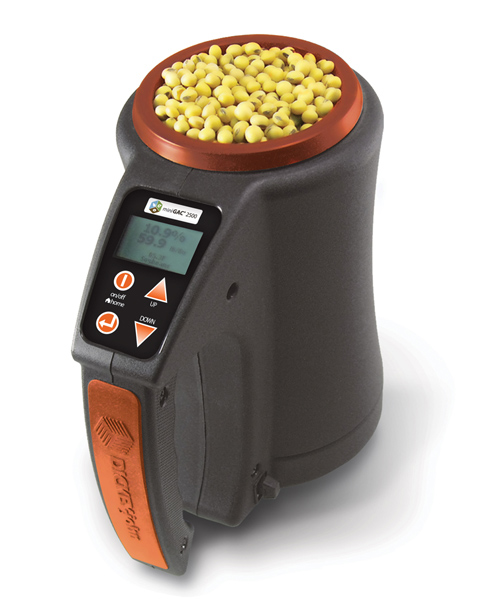 The Dickey-john mini GAC 2500 is the only handheld moisture tester that uses 149 MHz/UGMA technology for grain moisture analysis. The benefit to producers and seed companies of this new technology is that the mini GAC 2500 will consistently match the new UGMA moisture testing at the elevator. Using 149 MHz/UGMA technology provides farmers with control and accuracy not achievable before with a handheld tester. Capturing data and calibrating equipment, such as harvesting equipment, makes this new development a necessity. Dickey-john's "Moisture Manager," a new mobile app, gives farmers greater control of data capture and transfer, resulting in improved grain moisture decisions.
Dickey-john, Auburn, Ill.
Kubota RTV X1140 Utility Vehicle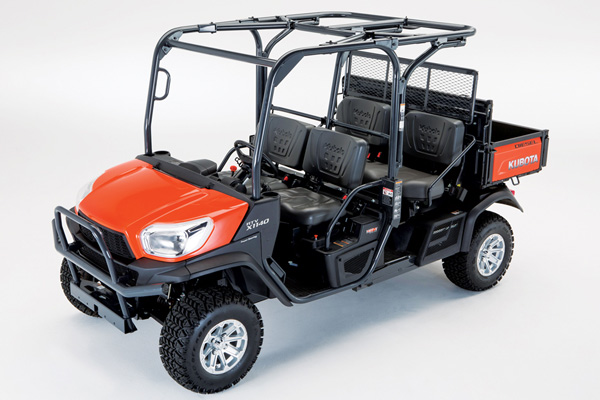 The new Kubota RTV X1140 Series of utility vehicles provides customers with significant enhancements in comfort and performance, building on the reputation of the RTV series. The new K-vertible Cargo Transformation System allows the RTV X1140 to be converted between 2-passenger and 4-passenger configurations in less than a minute while still allowing easy access to the cargo bed. In 4-passenger configuration, the X1140 has 9.9 cubic feet of cargo space, converting to 19.1 cubic feet in 2-passenger configuration. The integration of four-wheel independent suspension coupled with the reliability of the 24.8 horsepower Kubota diesel engine and the exclusive two-range VHT-X variable hydraulic transmission make the RTV X1140 dependable and smooth-riding, while the ROPS and cargo bed transformation system make the RTV X1140 unique in the industry, the company says.
Kubota Tractor Corp., Torrance, Calif.
Back to February 2017 Issue Contents