Calgary, AB — The Western Equipment Dealers Assn. (WEDA) is pleased to announce that Larry Hertz has joined the organization as regional vice president – Canada. Hertz will play a major role in expanding and enhancing WEDA's Canadian government affairs and manufacturer relations advocacy by working on issues that impact WEDA and its Canadian dealer members.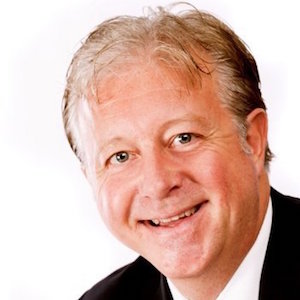 "Larry has a solid understanding of the issues facing Canadian equipment dealers," said John Schmeiser, WEDA CEO. "His background and experience will be an invaluable asset to WEDA and our dealer members. He will play a critical role as we meet our mandate of being the dealer's advocate on the important industry issues that our members face."
Throughout his career, Hertz has worked with many Canadian WEDA members through his extensive advertising, marketing, publishing and industry experience. He served in a senior role at Canada's largest agriculture newspaper, The Western Producer, where he held the title of vice president and publisher. Hertz also helped agricultural related businesses develop their marketing strategies as vice president of partnerships & growth at AdFarm.
Key equipment industry experience that Hertz has attained will provide a foundation for his new role at WEDA. Hertz served as vice president of media for IRON Solutions and as a territory business manager for New Holland North America; his role immediately prior to joining WEDA.
"I am incredibly excited to be taking on this responsibility with WEDA," added Hertz. "WEDA has had an excellent relationship with its equipment dealer members and has made a significant impact on industry issues. As WEDA continues to grow in scope and impact, I look forward to the challenge of ensuring that our Canadian government affairs, manufacturer relations and programs and services enhance the value of WEDA membership."
Hertz grew up on a farm near Kindersley, SK, and is a graduate of the University of Saskatchewan's School of Agriculture. Hertz will manage WEDA's Canadian office headquartered in Calgary, Alberta.
---
About Western Equipment Dealers Assn.
WEDA represents approximately 2,200 farm, industrial and outdoor power equipment dealers in Canada — Manitoba, Saskatchewan, Alberta, Ontario, and British Columbia — as well as in the U.S. — Alaska, Idaho, Kansas, Missouri, New Mexico, Oklahoma, Oregon, Texas and Washington. WEDA also represents 2,400 U.S. hardware retailers in the same U.S. states plus Arkansas, Louisiana and Nebraska. As the largest equipment dealer association in North America and the largest regional trade association of its kind in North America, WEDA offers members a comprehensive array of dealer-oriented legislative, educational and communications services, ranging from lobbying to legal, accounting and marketing support. WEDA also provides products and services that include industry and manufacturer relations, as well as industry information and intelligence. The Association's many programs are either available only to members or provided at a reduced cost for members. Visit https://westerneda.com for more information.