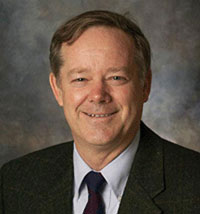 According to a report by NewsOK.com, Marvin Stone, the retired Oklahoma State University professor well-known throughout the precision ag community and his wife, Bonnie Stone, are reportedly two of the victims who died after being struck by a suspected drunk driver during the school's homecoming parade Saturday morning. 
Marvin Lyle Stone and Bonnie Jean Stone, both 65, died after the crash, according to Stillwater police.

Marvin Stone was a Regents Professor at the university for 24 years, lecturing in the Biosystems and Agricultural Engineering department. He retired in 2006. A year prior, he was given OSU's highest faculty award, the Eminent Faculty Award, according to the university. 

He remained engaged in research as an Emeritus professor and was honored for his innovations at a U.S. Congressional reception in Washington earlier this year.

"Marvin and Bonnie Stone were dedicated OSU employees who will be missed by their many OSU friends, university President Burns Hargis said.

Two others were killed in the crash, Nikita Nakal, 23, an MBA student at the University of Central Oklahoma from Mumbai, India, and a two-year-old boy who authorities have yet to identify.

Dozens of others were injured in the crash that occurred near the intersection of North Main Street and Hall of Fame Avenue. As of this early this morning,  17 remained hospitalized, five in critical condition.
Editor's Note: The entire Farm Equipment staff sends its condolences to the Stone family and those associated in any way with Oklahoma State University during this tough time.