The marketing environment has radically evolved in all industries with the advent of the Internet. Because the changes were more abrupt and well defined on the customer side of the equation, many dealers may not fully understand what has transpired over the last decade.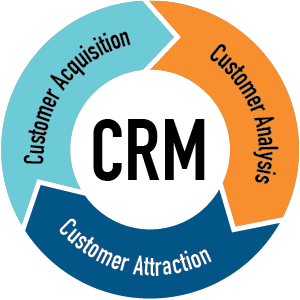 Kristen Adams, marketing and advertising sales consultant with Naked Line Marketing, says that as the popularity of online shopping increased, Google recognized that the process had fundamentally changed and partnered with a company called Shopper Sciences to do a comprehensive study of how consumers shopped.
Adams says, "They found that the 'old' buying process is a three-step mental model. The first step in the process is a stimulus, such as advertising, which initiated the customer's decision to come to the store to make a purchase. The second step is the customer's 'first moment of truth,' which is based upon that purchasing experience within the store. The third step is based on personal experience with that product after the fact and is called their 'second moment of truth.' This is essentially a linear buying model that had been followed for decades in a wide spectrum of industries."
Adams says the Google study revealed a new fourth step to the process. "It happens between the stimulus and the customer's first moment of truth. They call it the 'zero moment of truth.' This is the phase when the customer does the research and investigation. They're looking at online resources, like review sites and social media, trying to gather as much information as they can before stepping into a store to make the buying decision."
Adams says in 2009, automotive retailers understood that a customer would visit 3-4 different dealerships to gather information, check out availability and compare prices prior to making their purchase.
---
"Customers used
to shop between 3 and 4 dealerships. Today, that's down to 1.2 dealerships…"
---
"Today, that average is down to just 1.2 dealerships," she says. Now, customers arriving at a dealership already have their 'finger on the trigger' after spending hours shopping and researching on the Internet. Most of their preliminary work is done before they set foot in a dealership.
"They know what they want, where it should be priced and want to make the purchase quickly and drive it home. This would indicate that, unless the store of preference skews the deal, the buying decision was made when the customer sets foot on the lot. And that number will continue to evolve and change as customers research and buy online."
Monitoring Web Traffic
With this knowledge, how can dealers utilize CRM and available marketing tools to their greatest advantage to attract new customers and retain existing ones?
First, and easily the most important, is the dealership's Web page, which must answer any questions that a potential customer might have during the research process and be simple to navigate. Most dealers have a website, but many don't know how well it is working for them and may not even be aware that there are tools available to measure its use and usefulness.
Devin Daly, CEO of SwipeToSpin, says one of the main metrics is "bounce rate." He says, "Bounce rates indicate that a customer was interested in something on a website, but 'bounced' off before becoming engaged. Before the onset of the Internet, this could be equated to a person coming into a dealership looking for information, not being acknowledged and walking out. A 50% bounce rate might be interpreted as wasting half of the money spent on the website."
Reducing your bounce rates can greatly enhance the efficiency of Internet marketing and usually at a negligible cost. "The best way to improve is to ensure the content on each page of the site is engaging," says Daly. "Visual media, large numbers of quality pictures and possibly video should be accessible on the site.
"Second, the most pertinent information should appear above the 'fold.' The fold is the part of the website that is below what appears on the screen initially. In the auto business, Google found that 90% of website visitors never scroll beneath the fold, so it's critical that the main message is above it," he says.
"Third, the message must be compatible with smart phones because an increasing number of shoppers are using mobile devices to surf the Web. Make sure that the view on a phone does not include images that are displayed as an 'X,' indicating the file will not download on a mobile device. It is absolutely crucial that the name of the dealership and contact information is always accessible and readable."
Daly adds, "Finally, make sure it's easy to find the answers to three questions that most customers have about products on the site:
Is it available?
What's the price?
How do I get more information?
"Once these items are addressed, it's time to get creative," he says.
"Try changing the wording, adding additional photos, doing 360-degree video walk-arounds, anything to touch the shopper. Then gauge the success of each change and see what most impacts the bounce rate on the website."
Finally, when dealerships receive emails from potential customers requesting more information, an immediate response is expected. Top car dealers answer in less than 5 minutes and the best ones respond in less than 2 minutes, not a week from Thursday when a salesman returns from a new product introduction.
Analyzing Phone Traffic
Taking it a step further, many auto dealerships have an on-line "chat" person waiting to correspond directly with potential customers during business hours. They're usually pictured on the website wearing a telephone headset so the customer knows who they are speaking with.
Which leads to the next crucial part of the puzzle — the phone. Robert "Chip" King is a partner with CallRevu LLC, a company that records and analyzes dealership phone traffic. He says the auto industry recently completed a survey of over 2 million calls into dealerships across a broad cross section of the country and found disturbing results: "Only 71% of the calls for new car sales reached their destination.
11% of all calls didn't get to sales as no one was available — salespeople were either with customers or in meetings;
8% of callers hung up while waiting on hold;
10% of callers were sent to voice mail, but the customer hung up while on hold;
9% of callers left a voice mail, the best possible outcome when no one answers.
"This equates to wasting 39% of the advertising dollars that were used to prompt the call in the first place," King says.
King recognizes three actions that can reduce the occurrence of customers not getting to the intended destination. The first is to make sure that the operator, or whoever is responsible for answering calls coming into the dealership, is not overloaded. If the person working the phone is also trying to greet customers or do other work, the phone can become a second priority and customer service suffers.
---
"Top car dealers answer email inquiries in less than 5 minutes and the best ones respond in less than
2 minutes…"
---
Second, eliminate unexpected transfers to voice mail. The study found a high incidence of hang-ups when the switchboard operator told the caller they were transferring them to a salesperson and they instead went directly to voice mail. King says a little training can eliminate the problem. "When the caller was told that if a salesperson wasn't available they might be transferred automatically to voice mail, but could return to the operator by pressing a phone key, the number of hang-ups dropped dramatically."
Finally, even during meetings or other activities there should always be a salesperson available to answer phones.
Many car dealers have installed phone systems that record calls and utilize software services that monitor conversations with irate customers. Rapid follow up in these cases can turn hostile situations around and go a long way in retaining customers.
Once the customer is on the dealer's lot, the marketing program has done most of its job and it's time for the sales department to take over. Sales should have ready access to videos for different products, as well as e-brochures. These can be texted or emailed to potential customers while they're doing a test drive or just walking around looking at products in the showroom or the dealership lot. Not only does this help to sell them on the product, but also secures their contact information that can be entered in the database in a non-threatening way. At this point, the salesperson either closes the deal or follows up after the customer leaves to see if they require additional information.
With those customers who leave without buying, experts point out that customers are often placed into the retailer's inactive file too quickly. A recent survey of a Chevrolet dealer group showed 30% of its sales came from leads that were over 30 days old. It just takes some customers longer to make a buying decision.
All of the customer information must be entered into the CRM database, which could be the business system or a stand-alone CRM platform. At that time it is necessary to identify which products apply to that customer, where they're at in the buying cycle and ensure they receive only targeted, relevant messages that appeal to them, whether the information originates from the dealership or a contracted third-party marketing firm. Finally, make sure to update the database when mail or email is returned due to incorrect addresses.
When everything is clicking in the CRM system, there should be noticeable improvements in customer website engagement, loyalty and closing rates.