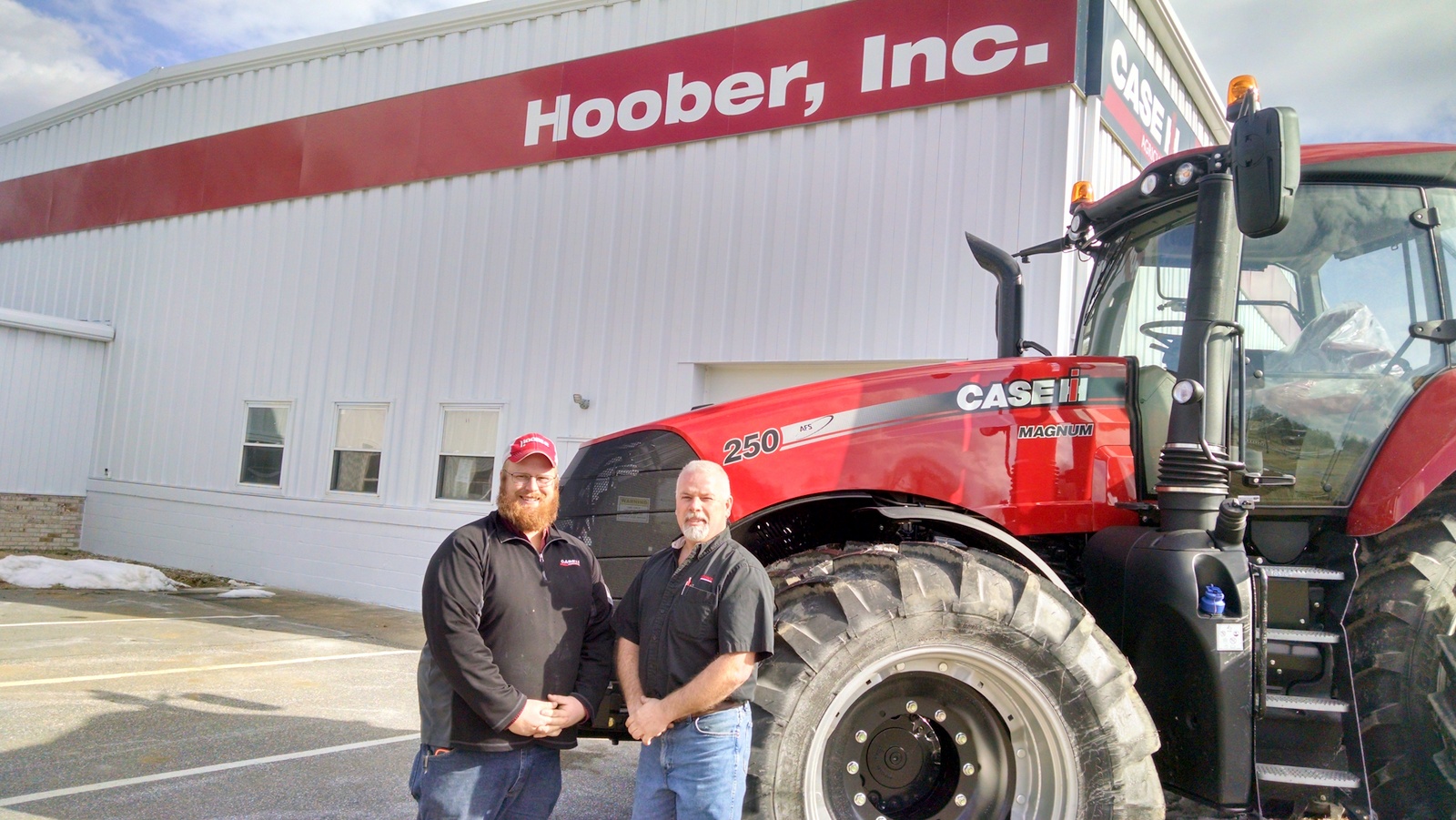 Tom Taylor, parts manager, and Brian Gott, store manager and service manager, at Hoober's new store in New Windsor, Md.
NEW WINDSOR, Md. — Hoober Inc., an agricultural equipment dealer with 9 locations in Pennsylvania, Delaware, Maryland and Virginia, recently announced the opening of a new full-service facility in New Windsor, Md. The opening of the new location completes the transition from the dealership's parts depot in Frederick, Md.
The move is a natural extension of Hoober Inc.'s already strong presence in the region, according to Chuck Hoober, who leads the sales effort for the family-owned dealership.
"We have been actively supporting farmers in the New Windsor area for many years through both our Chambersburg and Intercourse, Pa., locations," said Hoober. "Opening the New Windsor store gives us the opportunity to further enhance our sales, service and parts support to ag producers in western Maryland."
Hoober Inc. also announced that Brian Gott will serve as store manager and service manager at the New Windsor facility. Prior to leading the New Windsor location, Gott served as service manager at Hoober's Seaford, Del., store since 2002.
"Brian brings a wealth of knowledge and experience to his new position," said Scott Hoober, who oversees operations for Hoober Inc. "He has been with our organization for over 20 years, and Brian's strong commitment to doing what's right for the customer is perfect for his role as store manager. Plus, his extensive experience as a service manager made that role a natural fit, too."
Several Hoober employees have transferred from other locations to take similar positions at the New Windsor facility, including Tom Taylor, who will take on the role of parts manager. Taylor joined Hoober Inc. in 2013 as part of the team at the parts depot in Frederick, Md.
"Having Tom come on board as parts manager is a big plus for our customers and our team," said Gott. "Tom's previous experience as a parts manger both with Hoober and prior to joining the dealership has given him the knowledge and focus on customer service that is fundamental to our company."