Vermeer Corp. has introduced a new bale processor that gives operators the ability to process and distribute forage materials consistently and accurately at long range. The aptly named Catapult CPX9000 bale processor can accurately reach distances up to 100 feet, making it ideal for applications where height and distance challenges are present.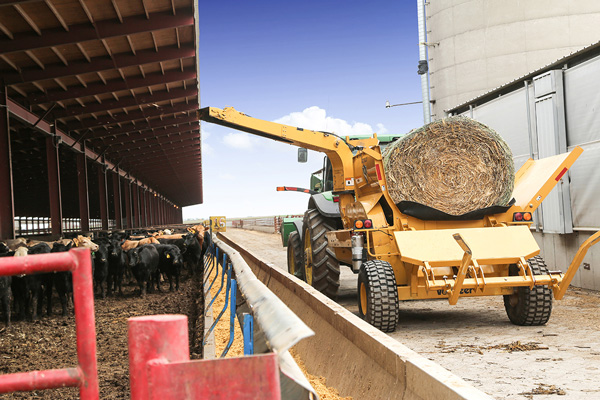 "The CPX9000 gives you the power and precision to control how and where the material is thrown, which is paramount for getting up and over feed bunks in a cattle operation, or distributing material for housing developments or land reclamation and erosion control purposes," said Phil Chrisman, product manager at Vermeer.
The new machine gives operators the ability to process round or square bales, adjust throw distance (60-100 feet) and control how the crop is distributed by changing the angle of the spout. An automatic bale feed system controls bale feed rate for smooth, steady feeding, all without operator management. Direct feed from a dual fan air circulation system provides consistent material flow from the tub to the spout, reducing inconsistent material flow common with non-direct feed systems.
"The CPX9000 was designed from the ground up to be a powerful, versatile bale processor unlike any other on the market," said Chrisman. "From giving operators the ability to process round or squares bales, make quick spout adjustments with hydraulic controls, or adjust throw distances on the go, the CPX9000 demonstrates versatility, efficiency and ease of operation."