DULUTH, Ga., August 22, 2014 (BUSINESS WIRE) — AGCO (NYSE: AGCO), a global leader in the design, manufacture and distribution of agricultural machinery and solutions, announced today that Martin Richenhagen, Chairman, President and CEO of AGCO, was selected as one of 55 Most Admired CEOs by the Atlanta Business Chronicle.
The Atlanta Business Chronicle hosted the inaugural event this morning and honored all 55 CEOs for their ability to exemplify stellar leadership, style and influence. "To be selected as one of the Most Admired CEOs in the Atlanta area is a tremendous honor for me," said Richenhagen. "Since joining AGCO about ten years ago, I have been very devoted to running a company that provides the highest quality of services and products to all of our customers."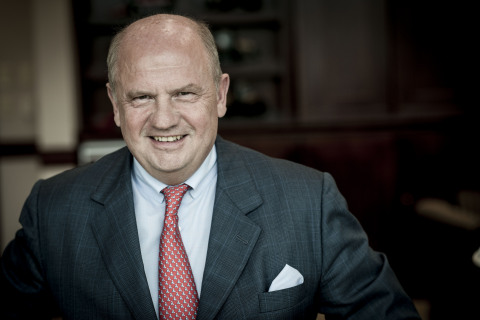 AGCO offers high-tech agricultural solutions for professional farmers feeding the world. Their comprehensive product line, global reach and technological solutions help farmers to be more productive and efficient. Richenhagen joined AGCO in 2004 as President and CEO, and in August 2006 he was appointed to Chairman of the Board.
Richenhagen's career has spanned a wide range of executive positions and managing directorships. Prior to joining AGCO, he was the executive vice president at Forbo International SA, a manufacturing firm, headquartered in Switzerland. He also served as group president for CLAAS KgaA mbH, a global manufacturer of agricultural equipment, headquartered in Germany. He also was the senior executive vice president of Field Operations for Schindler Holding GmbH in Germany. Born and raised in Cologne, he studied theology, philosophy and worked as a French teacher, before he changed fields and started a successful international business career.
Mr. Richenhagen is a member of the Board of Directors of the U.S. Chamber of Commerce. He has served as Chairman of the Board of the Association of Equipment Manufacturers (AEM) and is a Life Honorary Director of AEM. In December 2008, Richenhagen was also appointed Honorary Professor to the faculty of agricultural machinery at the TU Dresden, Dresden University of Technology (Germany). He has lived overseas for many years, and is fluent in several languages. Richenhagen is not only successful as an international business executive, as Chef'd Equipe of the German Dressage team at the 2008 Olympic Games in China, he won a Gold Medal.
ABOUT AGCO
AGCO (NYSE: AGCO) is a global leader in the design, manufacture and distribution of agricultural machinery. AGCO supports more productive farming through a full line of tractors, combines, hay tools, sprayers, forage equipment, grain storage and protein production systems, tillage implements and replacement parts. AGCO products are sold through five core machinery brands, Challenger, Fendt, GSI, Massey Ferguson and Valtra and are distributed globally through approximately 3,100 independent dealers and distributors in more than 140 countries worldwide. Founded in 1990, AGCO is headquartered in Duluth, GA, USA. In 2013, AGCO had net sales of $10.8 billion.