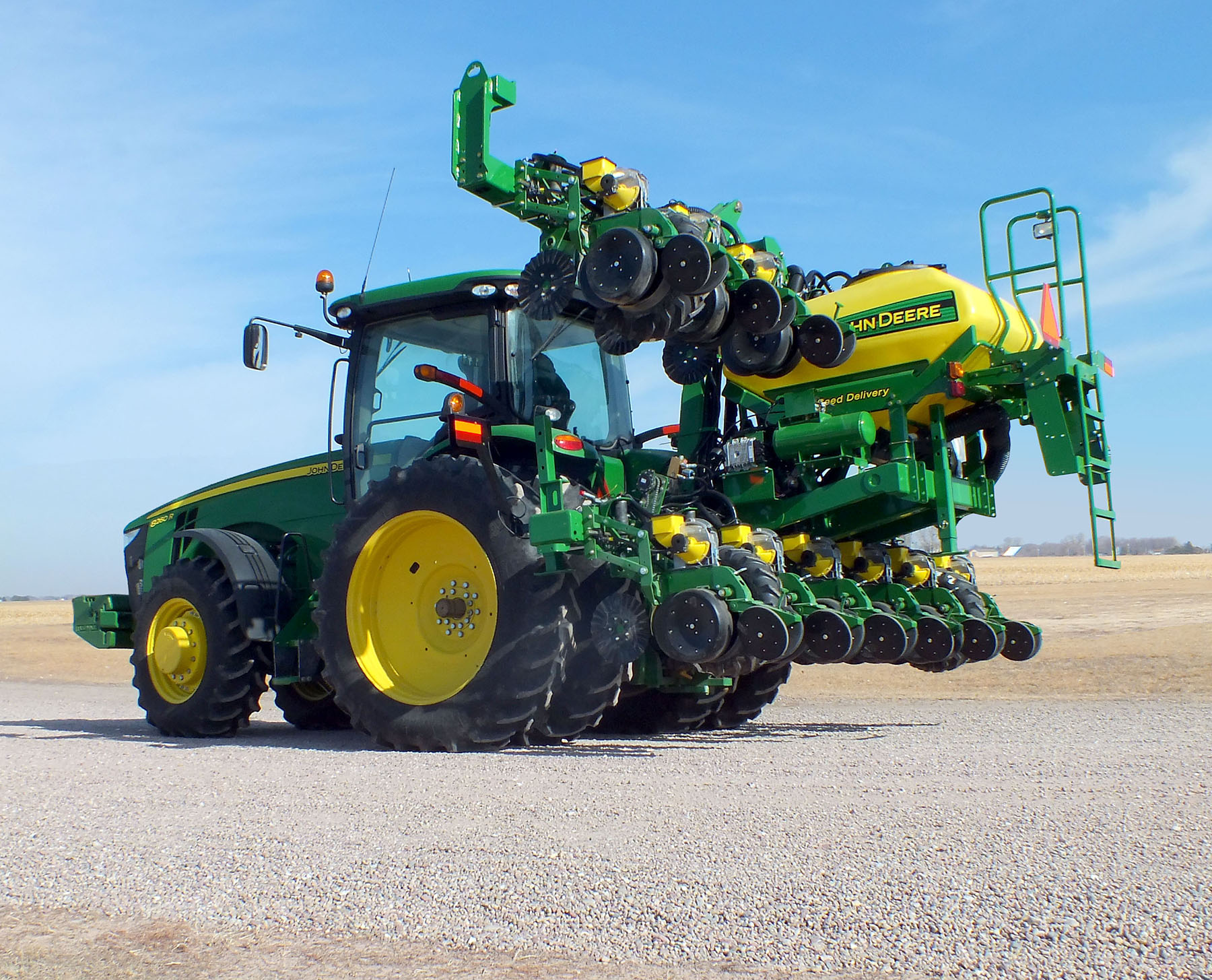 Orthman, a provider of agricultural equipment and implements worldwide, recently announced the launch of its 2015 Deere-Orthman DR planters.
Designed for precision, capacity and flexibility, the new DR Series planters allow producers to plant more in less time. Featuring Orthman's stack-fold technology, the DR Series can handle any terrain. Available in 20-40 inch configurations up to 60 feet wide on a three-section flex frame, these planters provide rugged durability and exceptional performance.
DR Series planters are designed to accommodate the all-new MaxEmerge 5 family of John Deere row units and John Deere's high-capacity Central Commodity System (CCS). Combining these technologies, Deere-Orthman DR planters streamline the planting pass, saving time and money for producers.
Versatile and highly maneuverable, Deere-Orthman DR planters offer producers more options, including an innovative gull wing that provides better wing clearance and faster end turns. Narrow transport width models and integral mounting enable optimal field and road handling. Customizable row configurations allow producers to adjust from 12 to 24 rows and 20 inch-row spacing to wide-row configurations (up to 40 inches) using the CCS to accommodate beds, ridges and strip-till applications.
More information can be found at www.orthman.com.