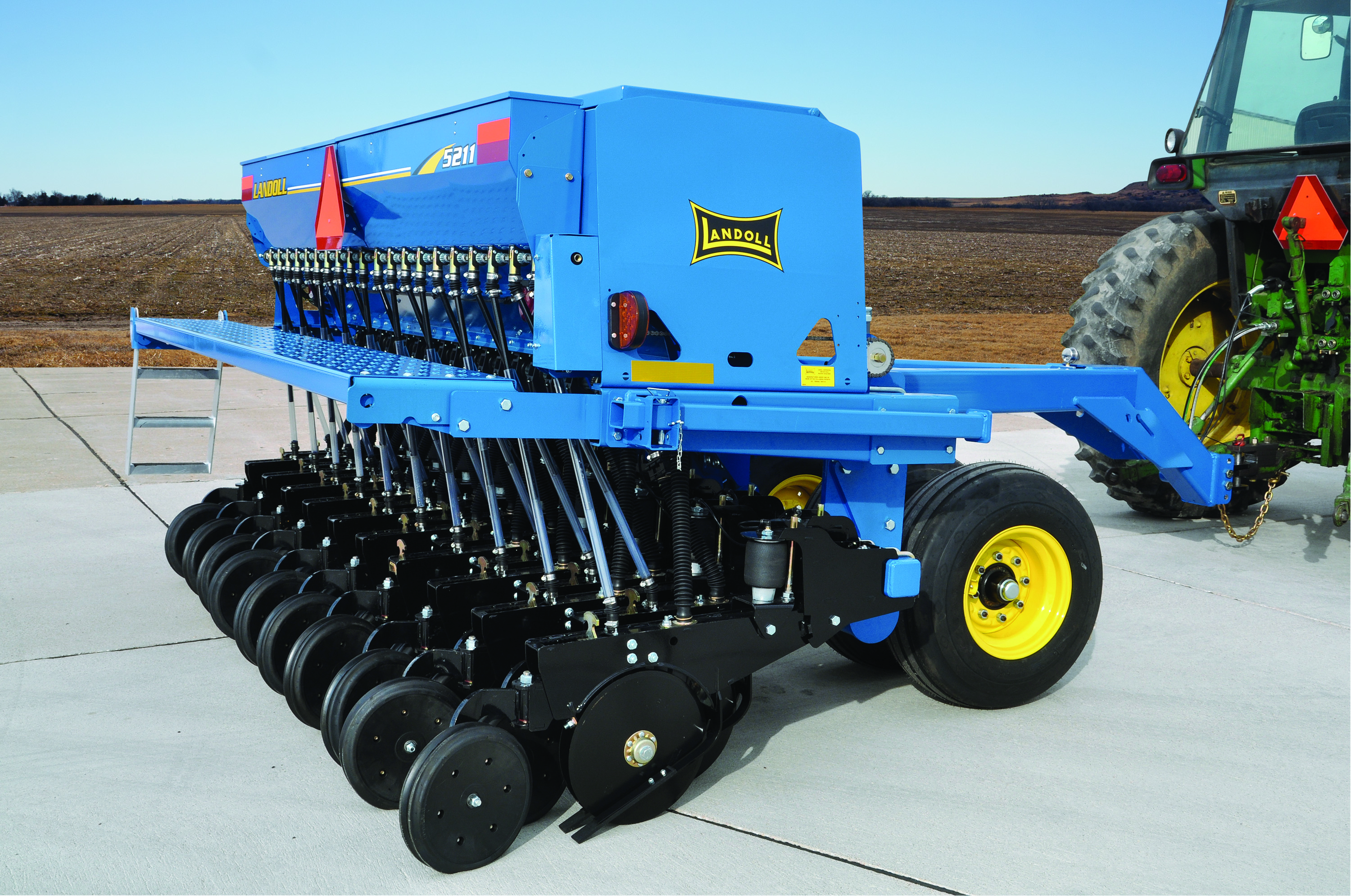 The Landoll Model 5211 was already the only grain drill in its category with Pneumatic Down Pressure on the openers. However, for 2014, the 5211 has even more unique features that set it apart in the industry. Among them is the option for three boxes on four different models that range from 10-20 feet in width for seeding large acreage fields with any combination of seed, fertilizer and or grass seed. With the increased interest in cover crops, this multi-purpose drill really fills a niche.
Available with the standard 3-point hitch, optional pull hitch or coulter cart, the 5211 is capable of no-till, min-till and conventional seeding. Other features that give the 5211 exceptional versatility include large-diameter 15.8-inch blades on double disc openers; standard "soil control" strips that eliminate the need for aftermarket seed firmers, and swivel-type press wheels.
The Model 5211 redesign also incorporates a Loup Monitor System, which includes a population monitor, bin level sensor and an acremeter, as standard equipment. As a result, the operator can now review field acres, total acres covered, seed bin level, etc. from the tractor seat. Plus, LED Safety-lights have been added as standard equipment on all models for better nighttime visibility.
All main seed boxes now feature a 'V' bottom, as well, which means there are no seed tents to interfere with clean-out.
For more information on the redesigned Model 5211 grain drills or other Landoll products, call 785-738-6613 or visit www.landoll.com.