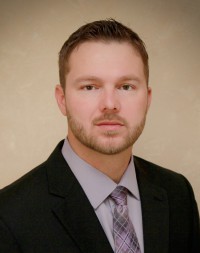 Orthman Manufacturing announced the appointment of William "Bobby" Loder as Customer/Dealer Product Support Manager. Loder will manage Orthman's global service department and will oversee all aspects of technical support and training for the Orthman dealer network and end users.
Loder comes to Orthman with tremendous agriculture and product experience, including customer support manager for Krause Corp., and most recently as customer support and business development manager for Bestway Inc.
"Bobby's experience and understanding of the agriculture market and product support will be of great benefit to Orthman and our customers," said Gary Mohr, Global Product Marketing Manager for Orthman. "We are excited to utilitize his expertise in application and precision ag equipment, as we bring together the best team to service the global agriculture market," said Mohr.
A native of Oklahoma, Loder received a bachelors degree from Oklahoma State Univ. and holds a masters degree in Operations Management from the Univ. of Phoenix. He and his wife, Gitzy, live in Lexington with their son Caleb.