Vermeer introduces a new mower conditioner line that combines productivity, flexibility and convenience into one powerful package. With three models available — the MC2800, MC3300 and MC3700 Mower Conditioners — operators can get the machine that is right for their operation with the features they need to complete their job in their way.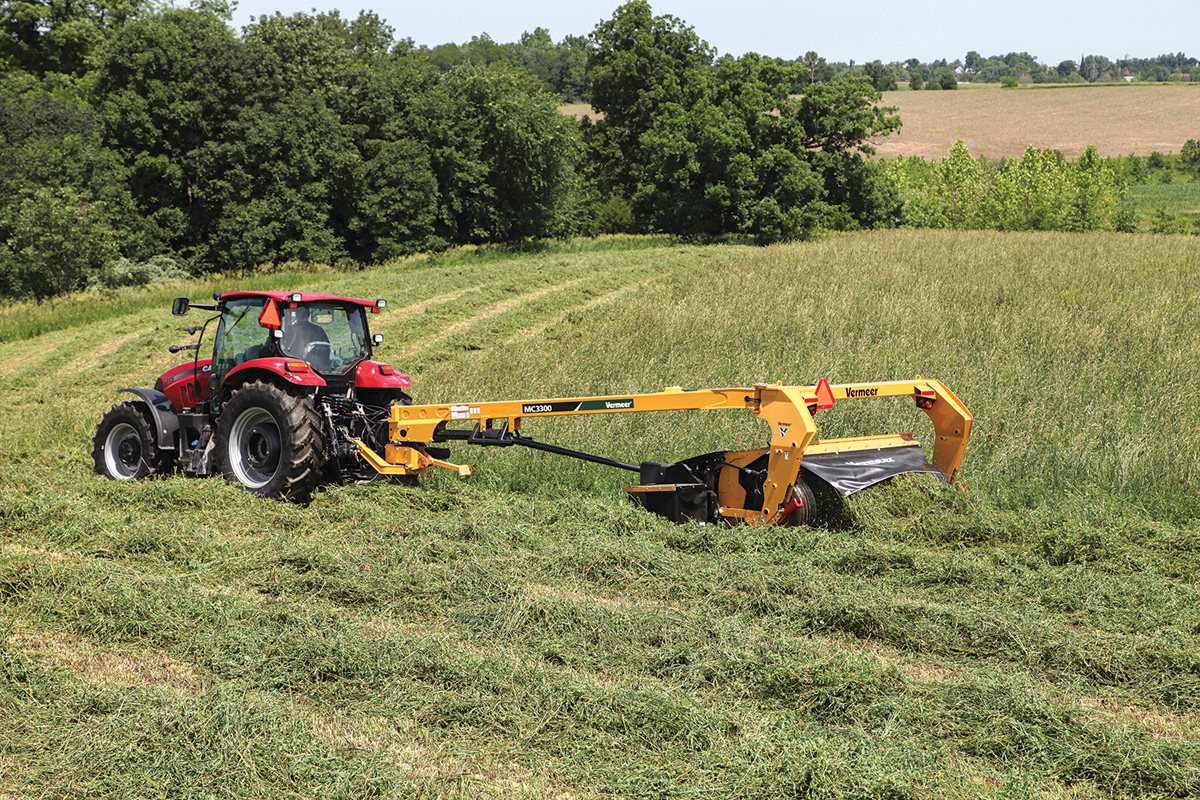 "At the heart of these mower conditioners is the new Q3 Cutter Bar, and we're excited about the capabilities this cutter bar offers to operators — including lower horsepower requirements, shear protection and more," says Phil Egging, Vermeer product manager. "This line also offers the unique Vermeer-designed suspension system, giving operators the opportunity to experience this proven technology from our trailed mower line with a conditioner option."
The modular, shaft-driven Q3 Cutter Bar helps make this line more fuel-efficient with minimal gear-to-gear interface, requiring less horsepower than gear bed style cutter bars. Practical innovations, including the Quick-Clip Blade Retention System and Quick-Change Shear Ring, make the tasks of changing blades and repairing a sheared device quick and simple.
In addition to the unique cutter bar features, the new mower conditioners are equipped with a nitrogen-charged accumulator suspension system to provide a consistent weight on the cutter bar throughout the full range of motion. Operators can easily customize suspension settings for their specific field conditions with a simple turn of a lever, resulting in less cutter bar weight on the ground and less stress on the header and framework when compared to traditional mechanical spring systems.
With the option of either a steel roller or v-tine conditioner on all models, operators can choose the conditioning method preferred for their operation. In addition, multiple swath adjustments give users more control over their windrow formation.
The line offers cutting widths of 9.1 feet (2.8 m) on the MC2800, 10.5 feet (3.3 m) on the MC3300, and 12 feet (3.7 m) on the MC3700.
To learn more about the MC2800, MC3300 and MC3700 Mower Conditioners, visit vermeer.com.