Kinze Manufacturing is expanding its production facilities in Williamsburg with a 128,000-square-foot plant to accommodate demand for the company's new 4900 model planter.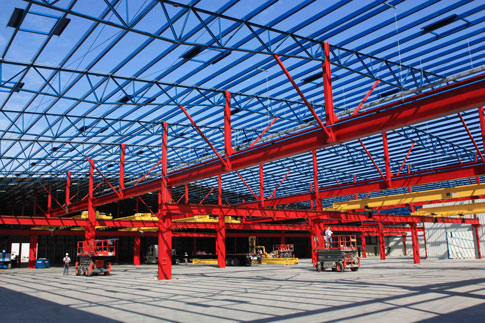 The building, which will employ natural lighting and cellular manufacturing processes, is targeted for completion next month.
The new plant will use cellular manufacturing processes and employ natural lighting through skylights and air filtration in the welding areas to produce the new planter, said Brooke Baxley, a company spokeswoman. Construction should be completed next month and production is expected to begin in early November.
Baxley said the manufacturer uses similar cellular manufacturing processes for other planter models, which allows for efficiencies in how materials are handled.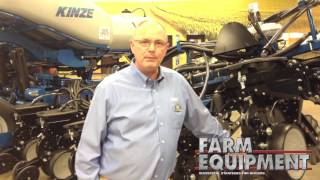 We caught up with Luc van Herle, Director of Global Sales and Service for Kinze, earlier in 2013 to talk about the facility investments Kinze has made and where they plan to go from here. Click image to see videos.
The Kinze model 4900, introduced earlier this year, is a 30-inch spacing, front-folding planter available in 12, 16 and 24 rows. It has many innovative features including a new frame with hydraulic weight transfer, a new row unit and a new vacuum meter that has the option to be electrically driven.
Baxley said the planter will be available for spring planting in 2014.
The company employs about 1,000 at its headquarters in Williamsburg. It announced in May plans for construction of a 100,000-square-foot manufacturing facility in Lithuania, its first production plant abroad.
The Lithuania plant will manufacture Kinze row crop planters for customers in Bulgaria, Czech Republic, Hungary, Russia and Ukraine.