Farm Equipment magazine is pleased to announce the formation of its first-ever editorial advisory board.
Published by Lessiter Publications, Farm Equipment magazine reaches 12,000-plus North American ag machinery dealers 8 times a year. "While we receive feedback from our readers regularly, we wanted to establish a more structured method of seeking input to make sure our editorial content was on track and what dealers need to improve their everyday operations," says Dave Kanicki, executive editor.
"To do this we asked 6 top dealers representing different equipment brands and from different regions to provide us with consistent feedback and input about information that they want and need. Each of the dealers we invited to be part of our editorial board are past and current winners of our annual Dealership of the Year program. It was encouraging that each of them accepted the responsibility to serve for 2 years without hesitation."
Equipment editors will communicate regularly with the board with ideas for editorial content and special report topics. "We're setting up a 'blog' of sorts that will provide a private, easy and convenient way for the dealers to communicate with the editors. We've also asked the dealers to be active in giving us their comments and their ideas for editorial content," says Kanicki. "This is not an 'honorary' thing or a board in name only. We want them to tell us what we're missing and what they need."
The following dealers will serve a 2-year stint on Farm Equipment's editorial advisory board starting with the September 2013 issue:
Editorial Advisory Board Members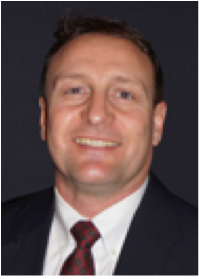 Brian Carpenter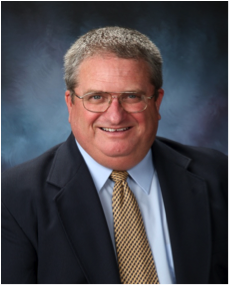 Mark Foster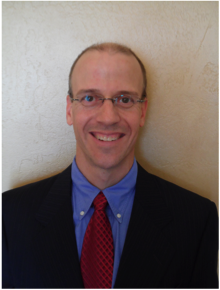 Tom Rosztoczy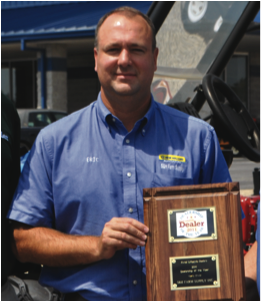 Eric Schnelle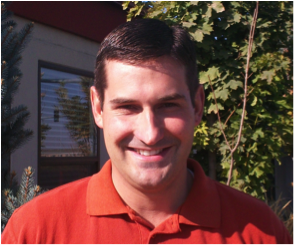 Clint Schnoor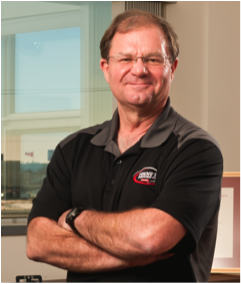 Tim Young
Brian Carpenter is president and general manager of Champlain Valley Equipment of Middlebury, Vt. The dealership sells New Holland, Case IH and Kubota equipment from four locations in Vermont. (www.champlainvalleyequipment.com). Carpenter is currently serving as second vice chairman and secretary of the board of directors of the North American Equipment Dealers Association (NAEDA). Champlain Valley was Farm Equipment's Dealership of the Year in 2006.
Mark Foster is a regional manager of Birkey's Farm Stores based in Bloomington, Ill. Birkey's sells Case IH farm and Case Construction machinery from its 13 store locations in Illinois and Indiana (http://www.birkeys.com). Foster was a featured speaker at the 2013 Dealership Minds Summit and is currently a national director of the Mid-America Equipment Retailers Assn. Birkey's Farm Stores was Farm Equipment's Dealership of the Year in 2007.
Tom Rosztoczy is president and CEO of Stotz Equipment, Avondale, Ariz. Stotz Equipment is a John Deere dealership with 23 locations in Arizona, Utah, California, Wyoming, Nevada, Idaho, Colorado and New Mexico (http://www.stotzequipment.com). Stotz Equipment is Farm Equipment's 2013 Dealership of the Year.
Eric Schnelle is president and owner of S&H Farm Supply, Lockwood, Mo. S&H is a New Holland farm equipment dealership with 4 locations throughout southern Missouri (http://www.shfarmsupply.com). S&H Farm Supply was Farm Equipment's Best-in-Class Dealership in 2005 and 2006, and Rural Lifestyle Dealer's Dealership of the Year in 2011. 
Clint Schnoor is Chief Operating Officer and Director of Agri-Service Inc., Twin Falls, Idaho. Agri-Service is one of AGCO's biggest dealership groups with 9 locations in Idaho, Oregon and Utah (http://www.agri-service.com). Schnoor was a featured speaker at the 2013 Dealership Minds Summit and Agri-Service was Farm Equipment's Best-in-Class Dealership in 2012.
Tim Young is General Manager of Young's Equipment based in Regina, Saskatchewan. Young's Equipment is a Case IH dealer group with 7 locations throughout Saskatchewan (http://www.youngsequipment.com).  Young was a featured speaker at the 2013 Dealership Minds Summit and Young's Equipment was Farm Equipment's Dealership of the Year in 2012.
About Lessiter Publications: Lessiter Publications Inc., Brookfield, Wis., was founded in 1981 by Frank and Pam Lessiter. The firm provides niche content for the agricultural and equine markets through magazines, newsletters, websites, international conferences, books, DVDs, management reports and e-newsletters. For more information, visit www.lesspub.com.