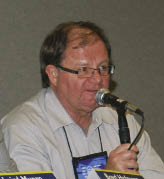 The main objective of succession planning is to pass on control of an enterprise in a way that ensures effective business leadership and ongoing success. But when you bring the emotions of family held business into the equation, dealer-principals often find it difficult to remain objective.
Tim Young, general manager of Young's Equipment, Regina, Sask., says that when a couple of partners and several children are involved, "you must involve them in the business at a very early age to make sure they understand what they're getting into."
But the issues of succession planning in a family-held business go beyond determining the interest and capabilities of the children, says Young. "One of the other issues is whether the current owner is ready and willing to give up control. Oftentimes, that's not the case and that can cause a lot of friction in a family-owned enterprise."
Promoting Family Harmony
Young says it must be clear to everyone involved that succession planning is not a situation where, "just because you're the oldest of the next generation, you have an automatic right to take the reins. But it's a matter of efficiently and effectively distributing assets from older to younger generations. This can come in many different ways at many different times. For us, it's always been a matter of maintaining and promoting family harmony. So fair doesn't always mean equal and vice-versa."
Young cites 5 vital points to an effective succession plan:
Keep it simple.

Don't seek perfection.

Pay close attention to assumptions.

Be flexible so you can adjust and modify throughout the process.

Develop realistic action plans.
Young's Equipment's Story
Young is the majority shareholder in a dealer group founded in 1988 when he and his dad purchased a Case dealership in Regina. Today, he has a silent partner (a cousin who works the family farm) and the dealership operates 7 stores. Working with his father for several years, Young says, "Even though we worked very hard, we also had that opportunity for great special time and moments, which weren't lost on our sons."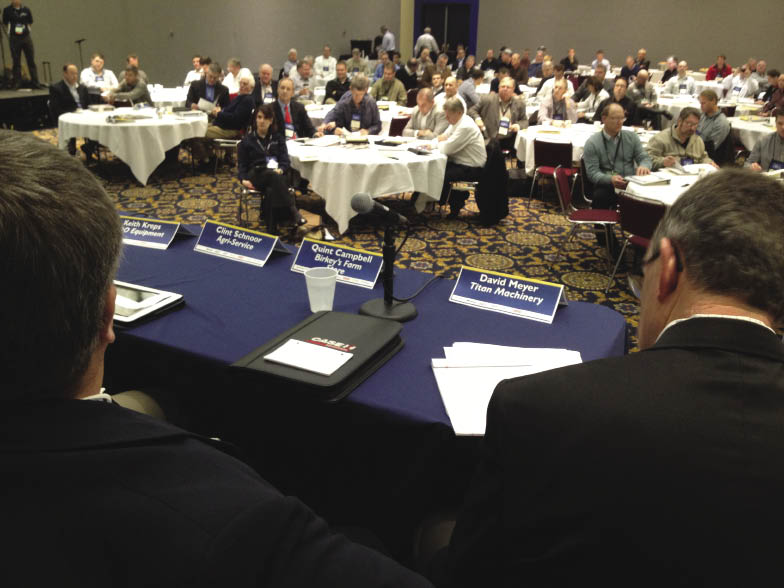 Presenters found an engaged, eager-to-learn audience where ideas were "color-blind," and evaluated on their merit regardless of major-line brand affiliation.
While he was working on his 2-year MBA program at Queen's Univ., he discovered eldest son (Sean, a 6th grader) was eager to read and discuss Harvard Business Review case studies. At that early age, the boy was demonstrating a strong interest in business.
When Young took him to his MBA graduation ceremony, Sean declared, "Dad, I'd like to work in the business with you the way that you worked with your father."
Young's Equipment succession plan began with Sean in the eighth grade. "We actually sat down and started to plan out his career and his future," says Young.
Following graduation from business school, Sean took a job outside the family business as was planned. He landed at Farm Credit of Canada, where he worked as a commercial lender and in process management for 3 years.
Three months before he left that job, the pair took a 10-day trip to Hanover, Germany, to attend Agritechnica. "We spent that time really making sure that working in the dealership was really what he wanted," recalls Young.
By the time Sean joined the business full time, he had more than 4 years experience doing all of the dirty jobs at the dealership, from cutting grass to sweeping floors to washing combines. His first assignment as the heir apparent was supporting the sales manager and inventory manager in Regina, "just learning the process of ordering equipment and how a deal gets done.
"Sean actually helped us a lot because of his background with Farm Credit," say Young. "He had the best knowledge of financing of anybody at the dealership."
Changing Plans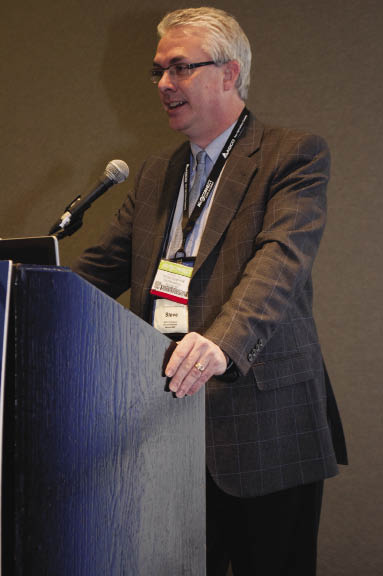 Steve Cubbage, Record Harvest (2007 Dealership of the Year) presented a general session on "Data Management: The Next Frontier for Dealers." The full report is appearing in the April/May issue of Farm Equipment.
The plan called for Sean to put in 3-4 years and either go into sales or become a branch manager. Last summer, at the age of 26, he was sent to the Weyburn store as branch manager and to work with its 22 employees.
The plan also called for Young, 58, to work until he's 65 and then start a 5-year transition. "Our original plan was to have Sean stay in Weyburn for 4 years, and come back to Regina. That'll probably take place a couple years earlier because I see his passion and his knowledge growing. He's already earned the respect of our managers and staff."
Fading Away
The final step in the firm's succession plan Young calls, "fading away."
He explains that, "There has to be a time when somebody else makes the final decision, and we have that plan in place. It's going to happen when I'm 62 or 63 and we'll start the transition. By the time I'm 65, I'll be the 'gopher,' a position that many of our fathers and grandfathers accepted. Our plan is to continue on this way in the generational format of family owned business. It's worked very well for us and our family's very happy."
And, by the way, Young adds that his other sons are well taken care of. One's in his second at year medical school, and the other is a year away from becoming a chemical engineer.