A publishing genealogist could argue that the family tree of Farm Equipment dates back to 1957, 47 years before Lessiter Media acquired the publication. Illinois seed-corn grower George Pellegrin had gotten into the business of sponsored publications somewhat by accident.
Pellegrin learned about the Production Credit Assn. (PCA)., a short-term lending program for farmers, when he needed a loan for operating expenses. And after going through the loan process, the entrepreneur (who was dabbling in publishing with a friend in Racine, Wis.) pitched an idea for a PCA-sponsored magazine that would share financial info with other farmers. His creation of PCA Farming put him into the publishing business in 1957.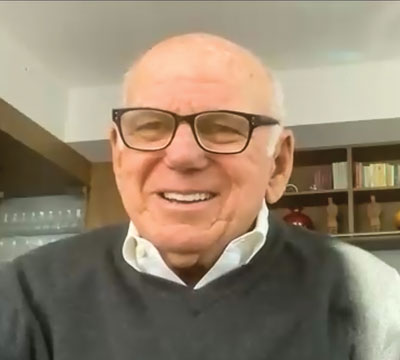 Jonathan Pellegrin, 77, splits his time in retirement between San Francisco and Cabo San Lucas, Mexico.
He'd eventually call his new company in Fort Atkinson, Wis., Johnson Hill Press, or JHP (named after a chain of department stores that Pellegrin's business partner Chet Bell had acquired). 
JHP had some company-sponsored publications but got its entry into trade magazine publishing via an unpaid printer's bill in 1968. Due to delinquency in paying its bills, Webcrafters, the Wisconsin-based magazine printer, found itself owning Feed, Grain & Farm Equipment, a 16.25 x 10.5-inch tabloid-sized publication.
JHP Memories: Considered a 'Dirty Diaper' Magazine
Johnson Hill Press (JHP) Executive VP Don Henning remembers his first introduction to Feed, Grain & Farm Equipment magazine, long before he joined eventual business partner Jonathan Pellegrin in Wisconsin. 
"I was attending a NAMA convention in Chicago, and it was a tough market at the time. I was sitting with some people from Prairie Farmer and the owner and publisher of Feed and Farm Equipment had put copies of his 12-page product articles magazine on all the tables. And after dinner, publishers were commiserating about how difficult business was. 
"One of the top salesmen at Prairie Farmer picked up the copy of Feed and Farm Equipment and said, 'We might have it tough in our segment, but how would you like to be selling this?' as he was holding the corner of the magazine, as if it were like a dirty diaper." 
As both JHP and Lessiter Media proved, even a dirty diaper could find award-winning success with the right energy, enthusiasm and effort behind it.
For the price of the outstanding invoice, George Pellegrin was told he could be the new owner. "A management consultant encouraged us to take it for the stability it would bring vs. our chasing the company-sponsored publications," recalls Jonathan Pellegrin, who joined his dad's business in 1967, shortly after graduating from the Univ. of Wisconsin.
The younger Pellegrin made the important decision to split the two magazines, resulting in separate titles for Feed & Grain Times and Farm Equipment. 
"I saw two separate markets," he explains. "The readers of Feed & Grain Times were commercial businesses in the commercial feed and grain industry, and the Farm Equipment part were farm implement dealers." 
JHP Memories: Jim Rank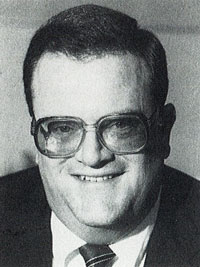 The late Jim Rank was hired shortly after Jonathan Pellegrin split the two titles up. Pellegrin offered the young jewelry salesman an assignment peddling advertising on Farm Equipment. "Jonathan is a student of the sales process and was a good mentor for Jim," recalls Don Henning.
Rank didn't know what a tillage tool was, and liked to say his career "went from diamonds to dozer blades." And what a career it was over the next 4 decades. Almost all of the business was secured over the phone, and Rank developed decades-long business relationships with people he'd rarely if ever met.
"Jim was persistent and assertive, and he helped the manufacturers by doing so. He didn't accept a no until he got his seventh one. He was an ultimate salesperson; that's all he wanted to do," says Henning.
Pellegrin says Rank was very disciplined in terms of how he ran his book of business, and in terms of calling them by time zone and by product category. "He was really productive, and did a great job," he says.
The late Bill Fogarty (who competed against Farm Equipment for most of his long career) wrote about Rank: "Jim Rank was a relentless competitor. Frankly, a lot of Implement & Tractor (I&T) people were sitting around grumbling while Rank was seeking and finding new business. Rank continued to beat the socks off of I&T." Intertec Publishing eventually decided to sell off I&T, and a few years later Fogarty joined Rank's team
Rich Reiff, who led Farm Equipment and eventually all of JHP, recalled Rank's tenacity and disciplined process. "He'd save all his 'no's" from his SHOWCASE issue proposals on his desk until he got through all his yeses. And then he'd go back and work his second and subsequent shots at all the manufacturers who'd said no."
Pellegrin put Al Paulson in charge of sales for Feed & Grain Times, and he took on that role for Farm Equipment. Both achieved unprecedented success with the 2 magazines.
Don Henning, who would join JHP shortly thereafter and eventually became the executive vice president, provided additional context on the good decision that Pellegrin, new to publishing, had made. "The feed and grain market was the small feed stores and the grain elevators. Feed stores were declining because a lot of the mixing of feed was going to the farm. And the grain elevator was changing because a lot of large farmers had more capacity than small grain elevators did. And so it was a growth area."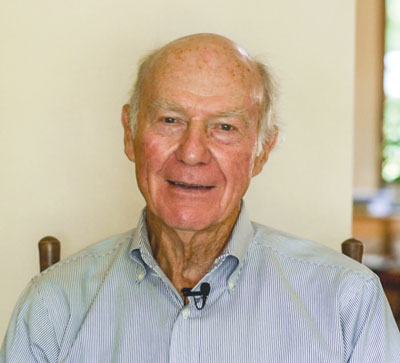 Don Henning, 88, lives on a rural lifestyle property in Fort Atkinson, Wis.
JHP's Way of Doing Business
"At that time, there were 8-9 major farm machinery manufacturers when you go down as far as Minneapolis-Moline, Oliver, and the others," says Pellegrin. "The major manufacturers were throwing their weight around and figured that they could do whatever the hell they wanted. I thought,'Well, this isn't right.'
"The manufacturers didn't want to buy advertising space but they did want distribution," Pellegin recalls of his pitches to the manufacturers. "You've got a position to protect, and you'll need additional distribution as the business changes. I told a compelling story about that, and then we generated a lot of leads, too." (JHP made wide use of the reader-service inquiries, or bingo card, in which dealers would indicate an interest in a new product or service, something that lasted until 2015 at Lessiter Media.)
Pellegrin personally called the dealers that circled the bingo card. "I would talk to dealers about their business and what products they carried. I did a thorough workup on them and asked what prompted them to respond to a given product or line." Often, the reply was to fill a void in their lineup, and/or to follow up on having seen it at a show.
JHP Memories: Bill Fogarty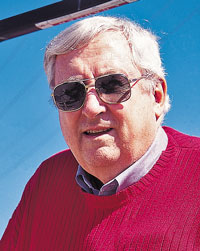 Bill Fogarty had been covering the farm equipment dealer industry since 1958 for Implement & Tractor well before Farm Equipment came to be.
I&T had changed hands several times and Farm Equipment publisher Rich Reiff made an offer to a fed-up Fogarty in a Boston pub during a NAEDA meeting. He joined JHP in 1989 at age 61.
"The challenge back then was to build Farm Equipment into the No. 1 magazine serving ag equipment dealers in North America," recalls Rich Reiff. "Looking at the competition, it was apparent to me that the best way to get the job done was to develop the best content. The best way to develop the best content was to hire the best journalist we could find. Bill Fogarty was the best in the business and as such was the best man for the job."
JHP's Don Henning says hiring Fogarty "showed that we intended to be the leader in the marketplace when we added his name to our register. And it did make a mark in the industry. And Bill had Ag Industry Watch (since rebranded as Ag Equipment Intelligence) newsletter that a lot of the people in the industry really respected. He was a real factor in the market; he was tough, respected and visible."
Fogarty died at age 76 just as Lessiter Media published its first edition, succumbing to a 14-month-long battle with throat cancer.
Before his death, Fogarty encouraged the Lessiter Media staff with words on the uniqueness of the audience and solution-driven formula. "If you ask the right questions of the right people," he said, "the magazine will almost write itself."
"The manufacturers were impressed with the fact that heres this young guy from Wisconsin, and he was calling their leads for them. They knew they should call their leads, but I told them, 'Look, you're never going to do it so let me do it. I'll give them to you once they're qualified.'"
Pellegrin and his staff would study a dealer's lineup of products, and knew enough about the market to know if they were with the top-tier manufacturers. "We had enough credibility with the manufacturers on their business that we could talk them into allowing us to come in. We understood who their competitors were and showed them how to find a pathway into converting those dealer prospects."
Pellegrin says JHP's eventual method of calling leads was unassailable. "We'd go in and sit across from a VP of marketing and say, 'Let us show you how to follow up these leads.' We'd ask a lot of questions, what products he sold, the gross margin each category of products sold, etc. The firm's use of company planes (made possible in part through its Piper and JHP's aviation group's holdings) was also a game-changer and put the startup company on the map.
Farm Equipment & NAEDA's Equipment Dealers Foundation Partnership
NAEDA and Lessiter Media partnered together to leverage Farm Equipment's historical milestone as a means to raise funds for technical education scholarships. The Equipment Dealers Foundation (EDF) provides technical education scholarships for the benefit of dealers, employees and the equipment industry. A portion of the October/November edition proceeds were donated to EDF in a matching program.
"We wanted to extend our appreciation to the North American farm equipment dealer community that has been so good and helpful to us," says Mike Lessiter, Farm Equipment editor/publisher and president of Lessiter Media. "Working with NAEDA on a matching scholarship fund campaign was a novel way to celebrate this milestone and a meaningful way for us to give back to the industry. We appreciate the increased collaboration that we've found together in recent years to disseminate knowledge throughout the farm equipment industry."
That hustle became synonymous with JHP, which grew its reputation and growth. "We would show them an opportunity," says Pellegrin, pointing to the team's creative and innovative approach. "We weren't trying to wait and work our way into an advertising schedule or anything like that. We just went after the business, and we built our company on it. And we did a very good job qualifying prospects."
Pellegrin also notes they didn't waste time on uninterested prospects, although his line of questioning before giving up routinely led to sales opportunities. His staff did not waste their time calling on the majors, with the exception of attending Farm and Industrial Equipment Institute (now AEM).
Henning adds that the JHP's company sponsored publications (including Butler Manufacturing, DeLaval and Crow's Hybrid Corn) were instrumental in turning the tide on Farm Equipment. "A big opportunity arose when the firm picked up Massey Ferguson's Farm Profit magazine (which Frank Lessiter had previously edited in one of his early gigs in the 1960s). 
JHP Memories: Willie Vogt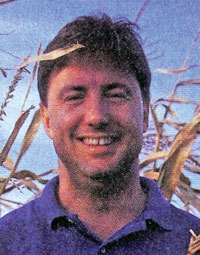 One of the keys in Farm Equipment's journey was the day it became a "real publication." Up until the mid-1980s, it was largely a new products vehicle and was edited by Johnson Hill Press (JHP) workhorse Butch Horn, who was juggling 5 publications single-handedly. 
"We believe in the new products model, but early on we didn't do a lot of the circulation and editorial things that needed to be addressed to make it more significant in the marketplace," says Don Henning. "Once we put editorial and credible circulation in place, the magazine was a different animal, and we added credibility."
A young Willie Vogt was transferred from JHP's custom-publishing division in 1985 to turn Farm Equipment, which up to that point had been a new products tabloid, into a "real magazine." He recalls the JHP meetings with Mike Martin, Jim Rank and the newly arrived Rich Reiff and getting the message that they wanted to "do something different and important in the market."
Vogt put his attention on what the competition was missing and also leveraged their large-format tabloid to do big things with the photos and graphics that the competition could not.
He described his editorial approach as "going deep with whatever we were covering." Vogt recalls: "The typical farm equipment dealer in 1985 had as many as 70,000 parts numbers in the back. None were computerized. So part of the job was visiting dealers and walking our readers through the process of how to computerize a dealership." 
He also started doing feature profiles on dealers' operations. "We were filling a new need and a new niche, and the industry responded to what they were seeing." Another big move came in 1986 when he went deep with the CEOs of the major lines as well as the head of Tenneco. "We were moving the needle on what the industry was thinking." Lessiter Media brought back this concept shortly after acquiring the title in 2004, with several spirited debates among dealers and manufacturers, some "cover curse" stories and one executive who denied all subsequent requests because our questions were too direct for his taste.
There was no shortage of things to write about throughout the 1980s. Vogt would do two stints at Farm Equipment before joining the Farm Progress Group in 1996. He retired in 2023 as the award-winning editorial director of the publishing and farm show giant.
"Massey's Farm Profit magazine put us on the map in a big way. And from there we ended up branching out beyond agriculture and picked up the Piper Aviation account, then Goodyear's Farm Tire and then Truck Tire account, and then Peterbilt and Great Dane. And then our newsletters in the ag chem industry matured, and we got the ag chem division of ConAgra, which was a substantial piece of business. And so we had a broad array of mostly ag but also some non-ag titles in our company sponsored group."
Henning describes the approach taken in those early days that were so instrumental in Farm Equipment (the newest "kid on the block" among the other dealer titles) eventually becoming No. 1 in the 1980s. "The philosophy was to beat NAEDA's Farm & Power and Implement & Tractor (I&T). We didn't have a strong circulation story to tell, and we didn't have a strong editorial position. So we competed aggressively for ad dollars, and I think we were probably the 'best of the best' in selling. We sold ad space, and we did it very well. Jim Rank would be an example of how to go to market and be an aggressive salesman in a marketplace. He led the charge on Farm Equipment and approached his work with a tenacity and fervor — and kept score (something Lessiter Media saw first-hand upon inheriting his old-school collection of call-cards he maintained until retiring in 2011).
Success Not Accidental
"We wouldn't continue to publish a magazine unless it was successful, and we worked hard to make it successful," says Pellegrin. "Then when it was successful, we would sell hard to expand it, and that worked." 
Adds Henning: "We got up every morning with the attitude that we needed to succeed, and if we weren't succeeding, we needed to change. And we were very oriented to making changes, sometimes even premature. But in the long run, that attitude served us well to do something and take action that day.
JHP Memories: Rich Reiff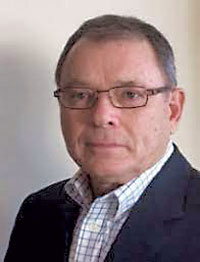 Rich Reiff had been in sales at irrigation manufacturer Lindsay before joining Johnson Hill Press (JHP) in 1986 as an ad salesman. Don Henning recalls that shortly after Reiff joined, JHP sent him out on meet-and-greet type meetings, and he was returning with a briefcase of orders. Jonathan Pellegin was an outstanding teacher, and Reiff found his proof-of-concept theories worked as well.
Within a few months, he was promoted to publisher and within a year or so, had orchestrated the luring of a disenchanted 61-year-old Bill Fogarty from Implement & Tractor (I&T). Reiff also right-sized the frequency of Farm Equipment to 7 issues and also oversaw the rebranding of the OEM Off-Highway, Yard & Garden and other publications.
Reiff recalls the success that he and his team found in those days was due to "selling with proof." He'd personally called dealers who requested Zetor tractors and discovered only 1 of 11 had heard from the manufacturer, and that 6 had taken on another tractor line in the interim. "The sales manager went ballistic that the leads weren't followed up on and verified the story first hand. He gave us a full schedule that same day."
Another story involved a marketing committee section at Farm and Industrial Equipment Institute (now AEM). Reiff recalls the arrogance of the John Deere officials during the meeting, and one of them, while on the dais speaking, caught Reiff shaking his head and called him out. 
"I said, 'all due respect, but we visit dealers, including John Deere dealers, and we see what's going on there differently than what you see when you host your Dealer Days.' I gave several examples of things I'd seen during a "real working day" at a dealership, and how they moved equipment and mowed around it. I said my piece and everyone in the room started clapping."
The knowledge and credibility came as a result of the "reader calls." Reiff recalls that "we took our salesmen and our editors together and went into dealerships. Sometimes, the company plane would drop a few off in one town, and a few in another. After we collected everyone, and we were back in the hotel, we'd exchange notes. We developed a reputation for knowing and understanding the industry, both the dealer and manufacturer and how to bring the buyer-seller together. The market wanted our expertise and were calling us in for our insights on what they could and should be doing. We were proving our legitimacy.
The new Farm Equipment also encouraged the community element of any good publication. Reiff recalls asking dealers how they got so loaded up in the late 1980s, and they said their troubles came "because we weren't talking to each other."This would be another route that would help dealers through the content delivered by Farm Equipment editors.
Reiff, 75, rose to the top of JHP in 1994 and later Cygnus Business Media before going out on his own in 2005. He is retiring at the end of this year from Industrial Equipment News and resides in Fitchburg, Wis.
"If you see a problem, deal with it, whether that be personnel, a product problem or a decline with a publication. If a publication wasn't making its numbers, it didn't take us long to make changes. We'd identify the top 10 or 15 customers and talk to them personally and find out what was on their mind. And we'd ask if we made this or that change, would they endorse it and allow us to use their input. And that philosophy paid big dividends, and we used it to launch new magazines."
Farm Equipment would sire several more industry-leading publications, including Yard & Garden, Snow-Pro, OEM Off-Highway and Farm Catalog (rebranded as Farm Innovations in 2019). In many cases, Henning says their planning, diligence and personal visits would secure the top 20 advertisers before putting out the first edition "because we got buy-in from the leaders on the idea even before we put our own dollars on the table."
Farm Equipment Editors Look Back
In this new mini-video series, brought to you by AgDirect, past and present Farm Equipment magazine leaders go down memory lane together as they chronicle 55 Years of Farm Equipment. To view the first episode with former editor Willie Vogt and other entertaining tales of the farm equipment business, visit Farm-Equipment.com/Farm-Equipment-History-Series
From meager beginnings in the late 1960s with just a handful of publications, JHP had achieved $30 million in sales with 30 publications by the time Pellegrin sold the company in 1994. The company would trade hands several times before becoming Cygnus Business Media in 1997, which ultimately made the decision to shutter the title in 2004 before the deal was struck with Lessiter Media. In 2014, the last of the Cygnus properties were sold.