Claas FarmPoint wasted little time after announcing their new plans in Kentucky and southern Indiana and now are releasing expansion plans for the remainder of Indiana. The new Claas equipment dealership, which will open its first location in Madisonville, Kentucky, this June, already has plans for the second location.
According to Head of Commercial Development, Patricio Frangella, work will begin on a second location in Indiana to better support the needs of Claas customers in that state. Currently, MacAllister Machinery Company serves as the Claas combine dealer in the state of Indiana. Starting in June 2023, farmers in the area can choose between Claas FarmPoint and MacAllister Machinery Company for the sales and servicing needs of their Claas grain harvesting equipment. This move is part of a joint plan between MacAllister Machinery Company and Claas.
"MacAllister has been a fantastic partner of ours for decades," explained Eric Raby, Senior Vice President– Americas. "After a number of discussions, we made the mutual decision to enhance coverage in Indiana and add the Claas FarmPoint solution in a manner that would grow the parts & service support to the existing customer base in Indiana."
"After much consideration, MacAllister has decided to transition to a new concept for the harvesting business in Indiana that now includes Claas FarmPoint," explained Doug Clark, Executive VP of Operations for MacAllister Machinery. "We've partnered with Claas for many years and will continue to do so to ensure superior continuity of service by giving customers a choice that provides the best solution."
Claas FarmPoint is a mobile-first, technology-driven dealership designed to create a different on-farm experience. "We concentrate on building relationships, focus on replacing the conventional building bricks and mortar model and use mobility to put more people in the field and on your farm more often," explained Frangella.
Claas is on the
Farm Equipment Dealer 100™
(a ranking of the top 100 North American farm equipment dealers — by number of locations, which provides information on total and ag stores, brands, geographies served, employees, history, executives and ownership/company profile information
---
For the latest news on dealer growth, including acquisitions, consolidations and new locations, visit our
Dealers on the Move feed
.
Dealers on the Move is brought to you by
Pinion.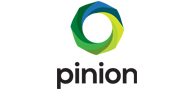 Get ready for growth! Take a deep dive into financials, project ahead, benchmark against the industry, and get tools to make sound decisions that strengthen your operations and position your dealership for long-term success.