McMinnville, Tenn. – H&R Agri-Power announces the acquisition of Kubota of McMinnville located in McMinnville, Tenn. This is H&R Agri-Power's 20th location and 7th in Tennessee. The dealership will operate as H&R Agri-Power Farm & Turf and offer the same great customer service and product lines that have been provided in the past. This location carries a full range of turf, agricultural and construction products including Kubota, Landpride, Hustler Turf and Echo.  
"We are thrilled to welcome Kubota of McMinnville to the H&R Agri-Power family," said Steve Hunt, President of H&R Agri-Power. "This acquisition aligns perfectly with our strategic plan to expand our offerings in the Tennessee market and provide the best possible products and services to our customers. We look forward to working with the talented team at Kubota of McMinnville to continue delivering excellent results to our customers." This will be our second Farm & Turf location which is a division of H&R Agri-Power.
Kubota of McMinnville has a rich history that dates back to 2011 when it was first established as One County Kubota. The dealership was originally owned by the Woodlee family. In 2012, David Woodlee purchased the dealership from his family and began operating as Tennessee Valley Tractor.
Under David's leadership, the dealership quickly became known for its exceptional customer service and high-quality Kubota equipment. However, in December of 2018, David decided to sell the dealership to Chris Ridge, who had a passion for the Kubota brand and a deep commitment to serving the McMinnville community. David continued to work as a salesman under Chris's leadership for two years.
Since taking over the dealership, Chris has worked tirelessly to build on the dealership's strong foundation and expand its offerings. He has invested heavily in new equipment and technology and built a knowledgeable team who are dedicated to helping customers find the right equipment and parts for their needs.
In 2021, Chris decided to rename the dealership as Kubota of McMinnville to better reflect its focus on providing the best Kubota equipment and service in the area. With the dealership located in the heart of the "Nursery Capital of the World", Chris strives to take care of his nursery farmers as well as other Ag and construction customers.
Chris Ridge stated, "As an owner you are always looking to better the customers, employees, and community. H&R Agri-Power will be able to take the dealership to the next level for everyone to grow." Ridge mentioned, "As an ESOP company under H&R Agri-Power, the dealership will have access to a wealth of resources and expertise that will allow the dealership to better serve everyone".
"From day one the transition process with H&R Agri-Power has been great. The dealership will be in great hands under the new leadership." Chris stated.
H&R Agri-Power is 100% employee owned and is excited to welcome McMinnville's employees into the H&R Agri-Power family.
H&R Agri-Power is on the Farm Equipment Dealer 100™ (a ranking of the top 100 North American farm equipment dealers — by number of locations, which provides information on total and ag stores, brands, geographies served, employees, history, executives and ownership/company profile information
---
Click here for more Industry News.
For the latest news on dealer growth, including acquisitions, consolidations and new locations, visit our
Dealers on the Move feed
.
Dealers on the Move is brought to you by
Pinion.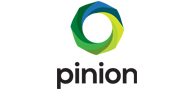 Get ready for growth! Take a deep dive into financials, project ahead, benchmark against the industry, and get tools to make sound decisions that strengthen your operations and position your dealership for long-term success.