McHenry County in Illinois has lost its last single-store, family-owned dealership, according to a March 20 report from Shaw Local.
B&K Power Equipment, which opened in 1970 and is currently based out of Marengo, Ill., will auction off its remaining stock in mid-April. Owner Barbara Christ chalked up the closure in part to consolidation of local dairies and difficulty in getting parts and equipment since the pandemic.
The dealership had pivoted its business from farm equipment to the construction and rural lifestyle markets as farms closed and housing developments moved in.
For the latest news on dealer growth, including acquisitions, consolidations and new locations, visit our
Dealers on the Move feed
.
Dealers on the Move is brought to you by
Pinion.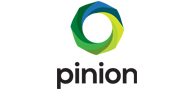 Get ready for growth! Take a deep dive into financials, project ahead, benchmark against the industry, and get tools to make sound decisions that strengthen your operations and position your dealership for long-term success.
---