According to a report from the Hammonton Gazette, single-store Kubota dealer Cummins Equipment in Hammonton, N.J., recently became the only authorized Kubota dealer in the area.
The report states the dealership "is the brainchild of Glenn and Jamie Cummins, who also own Engine Distributors Inc. in Blackwood, N.J., which sells Kubota engines." 
Cummins Equipment took over a location previously operated by another Kubota dealership, Farm-Rite, Inc. It was reported Cummins Equipment first opened its doors in September 2021.
Cummins Equipment is a full-line Kubota dealer and also carries Bobcat, Ferris, Wright, Echo and Oxbo equipment.
For the latest news on dealer growth, including acquisitions, consolidations and new locations, visit our
Dealers on the Move feed
.
Dealers on the Move is brought to you by
Pinion.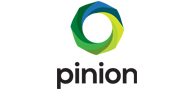 Get ready for growth! Take a deep dive into financials, project ahead, benchmark against the industry, and get tools to make sound decisions that strengthen your operations and position your dealership for long-term success.