According to an Oct. 5 article from Equipment World, Georgia-based John Deere dealer Flint Equipment has sold its construction & forestry business to Florida-based Deere dealer Dobbs Equipment. The article stated Dobbs Equipment would add 18 locations in Alabama, Georgia and South Carolina.
A representative at Flint Equipment confirmed with Farm Equipment the sale only applied to the dealership's construction and forestry division, and that Flint Equipment would maintain its ag and power systems divisions.
For the latest news on dealer growth, including acquisitions, consolidations and new locations, visit our
Dealers on the Move feed
.
Dealers on the Move is brought to you by
Pinion.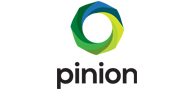 Get ready for growth! Take a deep dive into financials, project ahead, benchmark against the industry, and get tools to make sound decisions that strengthen your operations and position your dealership for long-term success.
---