According to the dealership's Facebook page, the soon to be 4-store Claas and Kioti dealer broke ground on its fourth location on Aug. 26 in Granada, Colo.
A Sept. 10 report from The Prowers Journal stated the dealership plans to hire 5-7 employees for the location once it's in operation, possibly by the end of 2023.
Taylor Implement also carries the JCB, Meyer, Honey Bee, Degelman, Deutz Fahr, Grouser, Parker and Vermeer equipment lines.
For the latest news on dealer growth, including acquisitions, consolidations and new locations, visit our
Dealers on the Move feed
.
Dealers on the Move is brought to you by
Pinion.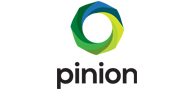 Get ready for growth! Take a deep dive into financials, project ahead, benchmark against the industry, and get tools to make sound decisions that strengthen your operations and position your dealership for long-term success.
---