Farm Equipment editors were on the ground for all 3 days of this year's Farm Progress Show in Boone, Iowa. These are their top takeaways from the show.
1. Autonomy was on full display.
This year's show featured multiple products in the autonomy space. Notable among these were:
Solinftec's Solix Scouting robot, which uses cameras and artificial intelligence to spray weeds as it sees them
John Deere's AutoTrac equipped Gator Utility Vehicle, which Farm Equipment editors got to "drive" themselves at the show (see video below).
2. Manufacturers showcased electric machines.
Two notable electric machines at this year's show were:
The Solectrac e25 Compact Electric Tractor, which features 3-6 hours of runtime with a 22 kWh battery pack, depending on load. Solectrac recently announced a partnership with Nolan Manufacturing.
The RYSE RECON, an all-electric ultralight vertical takeoff and landing vehicle that uses rechargeable battery packs (see video below).
3. New strip-till manufacturers were on the scene.
This year's show saw 2 up-and-coming strip-till equipment manufacturers showing off their products.
BlackEagle Ag Solutions, an Australian/U.S. company which showcased its new trip-till unit, the BlackEagle Strip-Till.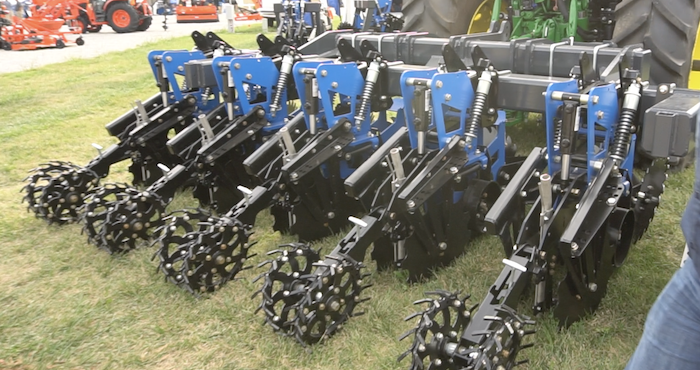 Aguru Machinery, which launched its Row Crop 500 Toolbar Chassis (see video below).
4. New Holland presented the details of their dealer network and their clean energy history.
At New Holland's media espresso "power up" event on Wednesday morning, New Holland Brand President Carlo Lambro gave an overview of both the company's current dealer network and its history in the electric and alternative fuel spaces.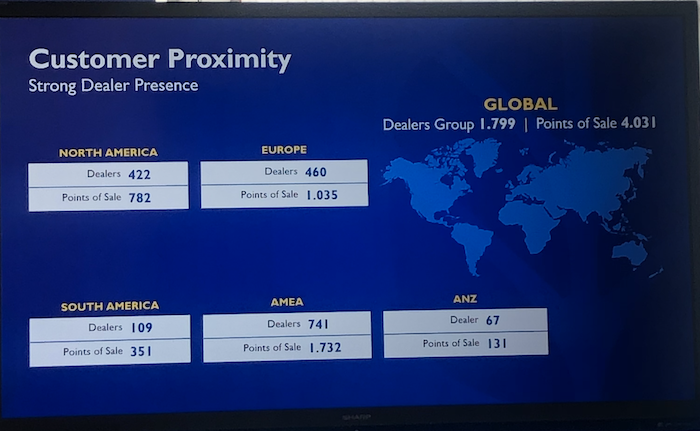 New Holland reported having 422 dealers in North America, which operate 782 individual locations.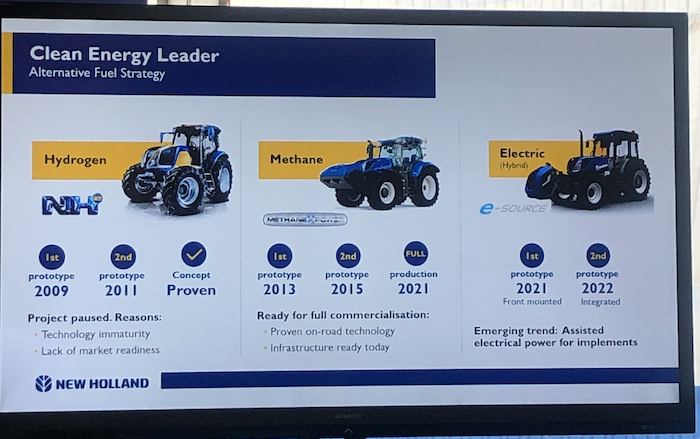 New Holland's first step into the "clean energy" space came in 2009, when it completed its prototype for a hydrogen-powered tractor.
5. Precision technology was everywhere.
It seemed like around every corner, there was new precision tech to observe. A good example is Greeneye's green-on-green spray system, which reduces herbicide usage by 90% (see video below). AGCO took a 2.9% stake in Greeneye last year.
---