Versatile dealer Chinook Equipment announced Aug. 22 it had acquired Bobcat and Kioti dealer EVCON Equipment in Lethbridge, Alta. EVCON Equipment also carried other equipment lines including Highline Mfg., Grasshopper ad Farm King.
The acquisition brings Chinook Equipment to 3 total locations, with its Leduc, Alta., store exclusively a Hyundai Construction dealership. The acquisition closed June 1.
In addition to Versatile and Hyundai Construction, Chinook Equipment carries the Bobcat, Vermeer, Tioliet, McCormick, Kioti, Highline, Gravely, Walker ad Grasshopper equipment lines.
For the latest news on dealer growth, including acquisitions, consolidations and new locations, visit our
Dealers on the Move feed
.
Dealers on the Move is brought to you by
Pinion.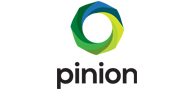 Get ready for growth! Take a deep dive into financials, project ahead, benchmark against the industry, and get tools to make sound decisions that strengthen your operations and position your dealership for long-term success.
---