The Italian Trade Agency, in collaboration with Federunacoma, will set out on a trade mission across the U.S. East Coast in September, accompanying 11 industry-leading Italian AgTech companies hoping to expand their presence in the United States and build a foundation for new, strong and sustainable business relationships.
The trade mission will take place from September 7th to September 15th and will stop in 4 states, Florida, Georgia, Pennsylvania, and New York.
Watch now to discover more about this trade mission, how to participate in each of these exclusive networking luncheons and what these Italian companies have to offer to the US Ag tech market.
During the webinar you will hear answers to questions regarding the new Incentive pilot program the Italian Trade Agency is launching this year to increase the trade between Italy and US in the ag tech business.
If you are a farmer, distributor, dealer, or have a stake in an Ag business, this is an event you won't want to miss when the Italian delegation stops in your home state.
What attendees can expect to learn from attending:
New Ag tech coming from Italy
What are the Italian Brands looking for to expand their presence into the US
Why and how to meet the Italian delegation
How the new incentive program could help you in doing business with Italian companies
This webinar is brought to you by Farm Equipment and the Italian Trade Agency.
Email Kim Schmidt at Farm Equipment with any questions about the webinar.
---
About the Speakers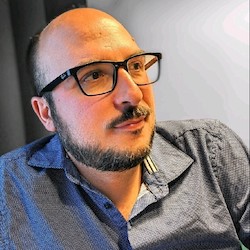 Salvatore Grignano
Marketing and promotion officer
Italian Trade Agency, Houston Office
Salvatore Grignano has spent the last five years as Marketing and promotion Officer for the Italian Trade Agency in Houston, supporting Italian companies in the Ag tech industry with tailor made services and promotional activities.
He is a marketing professional with proven experience in planning and coordinating marketing policies and programs in the public sector with a strong knowledge in the technology sectors related to advanced manufacturing and machinery.