Livingston Machinery Company, an AGCO dealership in Oklahoma and Texas, is expanding its service area with a new dealership in Liberal, Kan. An existing facility is being renovated to feature the full line of AGCO agricultural products and continue the company's 24/7 parts and service guarantee. It is expected to open in April.
Once open, customers can expect to find certified service technicians and an extensive inventory of on-hand parts. Plans also include a dedicated Spray Center to supply application parts for numerous agricultural sprayer models, in stock and easily accessible. When browsing equipment, customers will find AGCO products such as Fendt, Massey Ferguson, Rogator, Terragator and Sunflower. In addition, Livingston Machinery plans to offer other brands, including the complete line of Manitou agricultural telehandlers and construction equipment.
Overseeing the expansion and development of the new store is General Manager Timothy Walden.
Liberal will mark the 6th location for Livingston Machinery, whose headquarters are located in Chickasha, Okla. The store will be the first in the state of Kansas while other locations are in Oklahoma (Chickasha and Fairview) and Texas (Dalhart, Muleshoe, and Lubbock).
For the latest news on dealer growth, including acquisitions, consolidations and new locations, visit our
Dealers on the Move feed
.
Dealers on the Move is brought to you by
Pinion.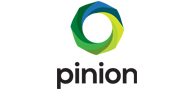 Get ready for growth! Take a deep dive into financials, project ahead, benchmark against the industry, and get tools to make sound decisions that strengthen your operations and position your dealership for long-term success.