Two-store AGCO and Claas dealer MM Weaver posted on its website that it is "engaged in discussions" with 5-store Case IH and AGCO dealer Binkley & Hurst about a merger between the two companies.
MM Weaver's post reads as follows:
Binkley & Hurst and MM Weaver are engaged in discussions to merge our longstanding companies, each recognizing the considerable benefits of combining our strengths, customer relationships, and lines of business.

Both companies are values-oriented farm equipment dealers built on hard work, specialized machinery knowledge, and a commitment to customer service. Our shared Christian faith and commitment to serve the farming community, create fertile ground for the possibility of a new company.

We expect good things to come and are energized about the future possibilities!
Related Content:
For the latest news on dealer growth, including acquisitions, consolidations and new locations, visit our
Dealers on the Move feed
.
Dealers on the Move is brought to you by
Pinion.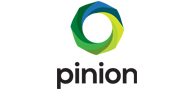 Get ready for growth! Take a deep dive into financials, project ahead, benchmark against the industry, and get tools to make sound decisions that strengthen your operations and position your dealership for long-term success.