Case IH dealer Binkley & Hurst has announced the plan to combine its Dayton, Va., and Harrisonburg, Va., locations. The new facility will be 20,000 square feet in Harrisonburg with a goal of opening in early 2020. Products to be offered through this new outlet will include Fendt, Massey Ferguson, Gehl/Manitou, Kinze, Ferris and more.
"The intention to fold the Dayton and Harrisonburg operations into one new location is to streamline and enhance business flow," said the company in the press release. "The goal of Binkley & Hurst is to serve customers with integrity and diligence and the merging of the two locations into one new facility will enable that goal to be fully realized moving forward."
Following the acquisition of WEB Enterprises in 2010, the Dayton, Va., location was opened in 2011. In 2012, Binkley & Hurst opened an outdoor power products and rental center in Harrisonburg, Va. This location serves many homeowners and hobby farmers with brands like Ferris, Massey Ferguson, Rhino and more.
Both the Dayton and Harrisonburg locations will remain open until construction on the new location is complete.
Binkley & Hurst, is an agricultural equipment retailer based in Lancaster County, Pa. For more than 75 years, the company has sold and supported multiple major brands of product throughout the mid-Atlantic region.
For the latest news on dealer growth, including acquisitions, consolidations and new locations, visit our
Dealers on the Move feed
.
Dealers on the Move is brought to you by
Pinion.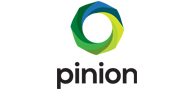 Get ready for growth! Take a deep dive into financials, project ahead, benchmark against the industry, and get tools to make sound decisions that strengthen your operations and position your dealership for long-term success.