Quality Equipment, LLC announced its acquisition of Wilmington Lawn & Leisure in November. The union will broaden each entity's ability to maximize service to homeowners and landscapers.  
"Quality Equipment is excited about our newest branch in Wilmington, N.C. and extending our service and support within the Wilmington market and surrounding area," said CEO Bryan Dobson. "Wilmington Lawn & Leisure had a proud tradition of serving the area with excellent products and support, and we intend to maintain this and even expand on it by utilizing our company-wide inventories in new and pre-owned equipment, as well as parts and service, to increase selection and customer uptime.
"We are also proud the Herring family will continue to serve in leading roles within the branch and ensure we bring forward the best of hometown service, combined with the benefits of increased scale and support." 
Quality Equipment sells agricultural, residential, and compact construction equipment, as well as products from Stihl, Honda Power Equipment, and several other allied brands. Each location sells new equipment, used equipment, parts and merchandise, and service. Stores can transfer equipment and parts to one another overnight, making it easier for customers to get what they need, faster. 
"We are proud to represent John Deere and other leading brands within North Carolina and Virginia," said COO Greg Morgan. "Our dealership is focused on providing our customers with quality equipment, reliable parts and service support, and an excellent customer experience.
"Our goal is to create value for our customers within the local communities by providing solutions using a partnership approach. Quality Equipment is committed to earning repeat customer business in the Wilmington market and surrounding areas."
Now with 29 locations, Quality Equipment serves much of North Carolina, from Charlotte to Greensboro to the coast. The dealership group also has one Virginia store, located in Chesapeake. Its headquarters are located in Fuquay-Varina, N.C., and it employs approximately 550 employees. The company leadership includes: Bryan Dobson, CEO; Greg Morgan, COO; Stan Bowers, CFO; James Lucas, Aftermarket Director; and Brian Ellington, Sales Director. 
For the latest news on dealer growth, including acquisitions, consolidations and new locations, visit our
Dealers on the Move feed
.
Dealers on the Move is brought to you by
Pinion.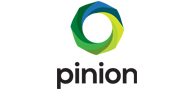 Get ready for growth! Take a deep dive into financials, project ahead, benchmark against the industry, and get tools to make sound decisions that strengthen your operations and position your dealership for long-term success.