According to a report by the Post Independent, Potestio Brothers Equipment has acquired the John Deere business from Berthod Motors and began operating the equipment side of the business on June 9. 
"With the Glenwood Springs dealership, Potestio Brothers will have four locations in the state," the release states. "They are a full-line John Deere Ag & Turf and compact construction equipment dealer. They also plan to expand the sales and support staff at the Glenwood Springs dealership to better serve customers."
For the latest news on dealer growth, including acquisitions, consolidations and new locations, visit our
Dealers on the Move feed
.
Dealers on the Move is brought to you by
Pinion.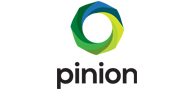 Get ready for growth! Take a deep dive into financials, project ahead, benchmark against the industry, and get tools to make sound decisions that strengthen your operations and position your dealership for long-term success.