Rapid changes facing the Agriculture industry requires dealers to move faster in order to meet customers' needs.
The greatest challenge is the new process and willingness to change the way they have done things for many years. This comes with the use of multiple new and evolving technologies.
What happens when you embrace this and, alternatively, what happens when you don't pair technology and process together.
When: December 13, 2pm
Click here to sign up for this webinar.
This FREE webinar is brought to you by Farm Equipment magazine and CDK Global Heavy Equipment.
Email Kim Schmidt at Farm Equipment with any questions about the webinar.
---
About the Speaker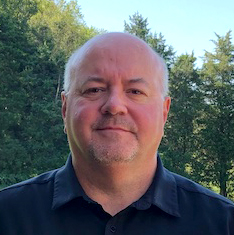 John Bolling; Sr Director Sales
For the past 21 years, John has been dedicated to working with dealer groups to improve efficiency around utilizing technology. John was asked to join the heavy equipment division after the purchase of PFW Systems 11 years ago due to his previous life farming and his passion for heavy equipment. At that time, he joined the leadership team to focus on forming our sales team across North America. With its products and services, CDK has dramatically increased its market share across North America and continues to innovate at the request of its dealers. That's why we are dealer proud. John remains part of heavy equipment's leadership team and is currently senior director of sales.