We are in a once-in-a-career bull market and your used equipment price forecast and strategy may be more important now than ever. Iron Comps, with their real-time access to over a hundred thousand auction values representing over 70% of the entire farm auction market, will be uncovering the most significant strategic pricing trends buried within the data. Save this hour on your calendar to give your appraisal team the upper hand for the rest of this dynamic marketing year. 
In this webinar, you will: 
Discover the most current price and hour trends of high-value tractors and combines. 
Witness the usage trend of low-hour machines, which have become even more scarce in this market. 
Learn how the challenging last couple of years has affected your ideal farming customers, and how your marketing may need to adjust to adapt to their changing business. 
See an early indicator on how some farmers are changing the way they use and make large machine purchases. 
This FREE webinar is brought to you by Farm Equipment magazine and Iron Comps.
When: May 26 @ 2pm Central Time
Click here to register for free.
Email Kim Schmidt at Farm Equipment with any questions about the webinar.
---
About the Speaker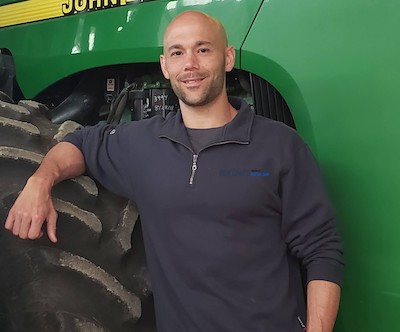 Andy Campbell is Iron Comps' marketing director. Throughout his career working for Fortune 500 companies, mid-sized businesses, and early-stage start-ups, Andy has focused on combining data, culture, and education to build process-orientated, profitable growth business models. Growing up and continuing to be involved in the operation of his family farm in northern Iowa, Andy combines that agricultural understanding with his work experiences and degrees in Engineering and MBA from the University of Iowa to bring the rich and deep Tractor Zoom data to life for Iron Comps' clients.