Modern cybercrime is a multi-billion dollar problem that impacts a variety of industries and organizations of all sizes. From Fortune 50 companies to car dealerships and not-for-profit organizations, everyone is a potential target and the adversaries are very skilled.
One of the most effective types of cybercrime is email phishing. It is used to scam organizations and individuals out of money, steal sensitive information, spread malware and ransomware and much more. The attacks are successful because the attackers use our emotions against us. Fear, outrage, anger and joy are just some of the lures that cyber criminals use to get us to fall for their bait.
This session will look at the tactics the cyber criminals are using to trick people into performing the kinds of actions that lead to security breaches, and will examine ways to identify and counteract these attacks. It will also cover recent real-world attacks, the impact of COVID-19 and the social engineering tricks that made these attacks effective.
Topics include:
 The perception versus reality dilemma
 Psychology behind the attacks
 Spotting phishing, vishing and smishing attacks
 Identifying and developing defensive practices  
This FREE webinar is brought to you by Farm Equipment magazine and the Western Equipment Dealers Assn. (WEDA).
When: May 20 @ 2pm Central Time
Click here to register for free.
Email Kim Schmidt at Farm Equipment with any questions about the webinar.
---
About the Speaker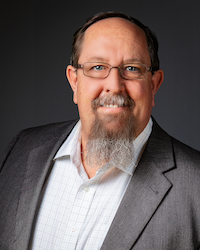 Erich Kron, Security Awareness Advocate at KnowBe4, is a veteran information security professional with over 20 years' experience in the medical, aerospace manufacturing and defense fields. He is the former security manager for the US Army's 2nd Regional Cyber Center-Western Hemisphere and holds CISSP, CISSP-ISSAP, MCITP and ITIL v3 certifications, among others. Erich has worked with information security professionals around the world to provide the tools, training and educational opportunities to succeed in Information Security.