Over the past year the pandemic has changed what we considered 'the norm' – both personally and professionally. We have lived our lives virtually in almost every aspect for over a year now. Businesses have had to adjust in many ways – from Zoom meetings, less travel and minimal, to no, personal interaction with customers. This webinar will focus on the business-critical customer communications that still need to take place daily if dealerships are to continue to thrive. We call it 'Engaging with Customer 2.0'

In this webinar we'll show you ways to help you stay connected to your customers (and employees) no matter where they are – at home, in the field or on the jobsite – and in ways that are safe and sustainable. Allowing your customers the ability to interact with you how they need to – or choose to – will create operational efficiencies and set your dealership apart and customers coming back.
Audience Benefits (specific takeaways dealers can implement):
Turn Landlines into Text Lines
Take service to both your customers and employees to the next level by sending crucial text and/or email communications directly from your DMS.
A Phone System that's Mobile
Explore a dealership phone system that's mobile.
Recover Lost Calls
Manage and recover lost calls to drive opportunities and create a better caller experience with call analytics
Quick and Easy Customer Connectivity to your Dealership
A mobile way for customers to request and check status of their Service appointments, pay invoices and much more.

If you can't make the live event, be sure to register now and you'll receive a link to watch a replay at your convenience.
This FREE webinar is brought to you by Farm Equipment magazine and CDK Global Heavy Equipment.
Email Kim Schmidt at Farm Equipment with any questions about the webinar.
When: April 26 @ 2pm Central Time
Register at: https://zoom.us/webinar/register/WN_BhYwK0m-S9mmjsVWpoMFUg
---
About the Speaker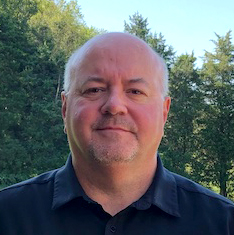 For the past 20 years, John Bolling (Sr Director Sales, CDK Global Heavy Equipment) has been dedicated to working with dealer groups of all sizes to improve efficiency through technology. John was asked to join the heavy equipment division after the purchase of PFW Systems 10 years ago due to his experience farming and his passion for heavy equipment. John joined the leadership team to focus on forming and growing the CDK sales team to meet the needs of Agriculture dealerships across North America. After 20 years, John still loves the challenge and process of technology innovation to meet the needs of today's dealers.