The SECURE 2.0 Act was signed into law on December 29, 2022, providing 90+ new provisions that could affect your retirement plan. David Wentz, CEO, of Tax Favored Benefits discusses the important aspects of the Secure Act 2.0 that are currently in effect and those that will be in effect soon. He also highlights the provisions that will positively or negatively impact your retirement plans. This important information will help you understand potential changes to your retirement plan, manage expectations around your plans for retirement and plan any necessary changes to reach your retirement goals.
This FREE webinar is brought to you by Farm Equipment magazine and the North American Equipment Dealers Assn. (NAEDA) .
Email Art Aiello at Farm Equipment with any questions about the webinar.
---
About the Speaker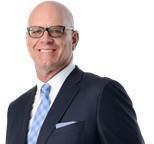 David B. Wentz is CEO of Tax Favored Benefits, Inc. located in Overland Park, KS. A small firm with 60 employees, Tax Favored Benefits specializes in retirement planning, employee benefit programs, and individualized financial planning. David B. Wentz has been in the industry for over 25 years and brings a wealth of experience and knowledge to his clients.
Upon graduating from the University of Kansas in 1989, David attended the University of Kansas Law School, where he graduated in 1992 with a Juris Doctor degree. Over his 25-plus year career, David has worked to build a national footprint. He has been the recipient of a multitude of awards recognizing his hard work and achievement in the industry, including 17 Top of the Table qualifications, a Life and Qualifying member of Million Dollar Round Table, and was a 2010 Ameritas Hall of Fame inductee.
In addition, David has led multiple insurance companies in Retirement Plan and Life Insurance sales. He is a former head of the Ameritas Field Advisory Council. David also speaks at various professional and business seminars on the subjects of pension, profit sharing, 401(k), tax favored benefits, and investment programs.
In addition to his activity in the business world, David is involved in a number of organizations outside of the office. An active youth basketball coach, he has been teaching kids the game for over 15 years. He is also heavily involved in multiple local charities including the Leukemia & Lymphoma Society, and the Dr. Ann Wentz Foundation at Park University.
David is married and has three kids.