Lawrenceburg, Tenn. – H&R Agri-Power and Farmers Supply Company will be joining forces going into 2021. Both businesses have locations in Lawrenceburg, Tenn., and have similar missions of satisfying customer needs by supplying quality farm equipment while providing top-notch service and parts support after the sale.
"We are looking forward to combining the strengths of both dealerships," said Wayne Hunt, president & CEO of H&R Agri-Power. "We feel that teaming up will allow us to better serve our customers throughout Middle Tennessee and Northern Alabama."
Further details of the merger will be announced soon concerning any changes or updates with the operations.
H&R Agri-Power is built on over 50 years of experience and uses the combined resources of 17 farm implement locations throughout Kentucky, Tennessee, Alabama, Mississippi, Illinois, and Indiana.
For the latest news on dealer growth, including acquisitions, consolidations and new locations, visit our
Dealers on the Move feed
.
Dealers on the Move is brought to you by
Pinion.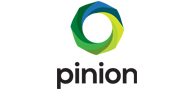 Get ready for growth! Take a deep dive into financials, project ahead, benchmark against the industry, and get tools to make sound decisions that strengthen your operations and position your dealership for long-term success.