Farmers Equipment has acquired 2 new locations to expand its market territory and serve farmers across the State of Ohio.
Farmers Equipment now has 5 locations with 2 former Evolution Ag dealership locations in Upper Sandusky (10751 Township Hwy 122) and Lisbon (33170 OH-172), Ohio. The transfer of the stores took place on Nov. 23, 2020. Both locations will continue serving customers throughout the transition.
"We recognized a need for community-driven, service-oriented equipment dealerships in these new market areas," said Dave Snyder, general manager of Farmers Equipment. "Farmers Equipment has developed a reputation for providing the best local service available, and we're excited for the opportunity to offer our customers in Lisbon and Upper Sandusky that same level of service and commitment."
The new Farmers Equipment location in Lisbon will serve customers as an authorized dealership for Case IH equipment, parts and service. The new Upper Sandusky location will also be a Case IH authorized dealership, while providing a main service line for Kubota farm and construction equipment as well.
For the latest news on dealer growth, including acquisitions, consolidations and new locations, visit our
Dealers on the Move feed
.
Dealers on the Move is brought to you by
Pinion.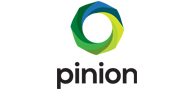 Get ready for growth! Take a deep dive into financials, project ahead, benchmark against the industry, and get tools to make sound decisions that strengthen your operations and position your dealership for long-term success.