According to a report from The Fence Post, single-store AGCO dealer Ron's Equipment, located in Fort Collins, Colo., has announced it will acquire AGCO dealer Prospect Implement's single location in Keenesburg, Colo.
Tillie Peart of Ron's Equipment said, "Combined, Ron's Equipment and Prospect Implement bring over 120 years of knowledge and expertise in farm equipment that allows our sales staff to act as consultants for our clients in helping them find the best piece of equipment for the job."
Ron's Equipment currently carries the Massey Ferguson, Hesston and JCB equipment lines.
For the latest news on dealer growth, including acquisitions, consolidations and new locations, visit our
Dealers on the Move feed
.
Dealers on the Move is brought to you by
Pinion.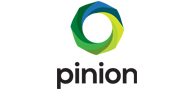 Get ready for growth! Take a deep dive into financials, project ahead, benchmark against the industry, and get tools to make sound decisions that strengthen your operations and position your dealership for long-term success.