Collaboration is usually the answer to solving a complex problem, and precision farming is no exception. Peer groups are a common way for small, independent dealers and larger, multi-store OEM retailers alike, to share ideas and strategies.
Finding the right non-competitive dynamic and geographic diversity is key to capturing the benefits of an external precision peer group. In 2018, a group of about a dozen precision farming managers formed a virtual network to trade advice and avoid costly in-field problems with proactive troubleshooting. The benefits have included everything from quantifiable sidestepping of customer service landmines that led to increased uptime for farmers to the intangible therapeutic relief of idea sharing.
During a moderated panel at the 2021 Precision Farming Dealer Summit, 3 members of the peer group will share their top takeaways from being a part of the group and how it's benefitted their precision business.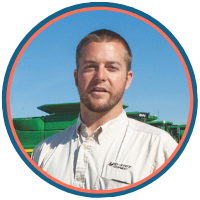 Phil Moskal, Precision Ag Solutions Manager, Mid-State Equipment, Watertown, Wis. Moskal joined the 8-store dealership based in Wisconsin in 2009 and oversees a 2-person precision team.
"Back in December of 2018, I sent out a text message to most of us Corn Belt dealers in the group and that developed into a series of conversations. We can be open and honest with each other because it's part therapy and part information exchange."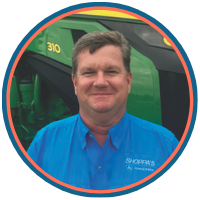 Arthur Etheridge, Integrated Solutions Manager, Shoppa's Farm Supply, El Campo, Texas. Etheridge started as a harvest specialist in 2008 and oversees a 5-member precision team at the 8-store dealership based in Texas.
"In the southern states, we're first in a lot of things as far as having ears on the stalk and we'll be the first to harvest. But I'd say it's averaged about a 2-5 year adoption difference in terms of technology adoption in the Midwest vs. what we see in our area. I'm seeing stuff that they've already dealt with and fixed. But it's a two-way street because our sprayers and combines are running earlier, so we can clue them into anything we're seeing."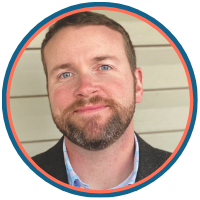 Karl Huebner, Integrated Solutions Manager, Hutson Inc., Murray, Ky. Huebner joined the 13-store dealership in 2011 and manages a 15-person precision team serving Indiana, Kentucky and Tennessee.
"There is a certain group of people within each dealership that just know the machine. They are the consultants of that company and let's be honest, at times, we don't know the answer," he says. "Some of our businesses have a higher degree of adoption for precision than others — whether it's further along with planters or manure spreaders. So we're incredibly diverse in that aspect. But whenever I hit the group text, I'm talking to the best of the best in that organization on that product."
Co-located with the 29th Annual National No-Tillage Conference, the 2021 Summit will be held Jan. 11-12 and feature a diverse learning program of general sessions, panel presentations and roundtable conversations.
Among the Title Sponsors making the learning and networking opportunities possible for dealers are Ag Express Electronics, DigiFarm VBN, Laforge Systems and Yetter Farm Equipment.
Take advantage of early bird registration of just $499 ($100 off the full rate) until Oct. 14, 2020. For more information and to register for the Summit click here.