Salt Lake City, Utah — BCP Equipment is officially the newest addition to the Black Cliff Partner portfolio. Specializing in expanded equipment lines for construction and large scale agriculture, BCP offers the most extensive full service network of Kubota equipment in Utah. With four locations in Ogden, Heber City, Hyde Park and Roosevelt, BCP Equipment will continue to service those in need of commercial and industrial equipment throughout the state.
The partnership between BCP Equipment and Black Cliff Partners will strengthen the abilities and capabilities of the four locations and will be able to expand operations to break into new markets and opportunities. With the ability to fund new marketing strategies and daily operations, combined with the established success of the Kubota dealerships, Black Cliff Partners position themselves to broaden their reach.
Black Cliff Partners is headquartered in Salt Lake City and will maintain both the current name and locations of those BCP Equipment subsidiaries.
Black Cliffs Partners is a private investment firm headquartered in Salt Lake City, Utah, which partners with successful companies and entrepreneurs to promote successful and sustainable growth. Black Cliffs supports the goals of business owners whether by providing capital, operational expertise, or by creating a liquidity event and transition. Black Cliffs' team has experience as investors and entrepreneurs and looks to have a hands-on collaborative relationship with owners. In addition to private company investments Black Cliffs' team is also an active real estate investor.
For the latest news on dealer growth, including acquisitions, consolidations and new locations, visit our
Dealers on the Move feed
.
Dealers on the Move is brought to you by
Pinion.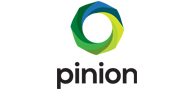 Get ready for growth! Take a deep dive into financials, project ahead, benchmark against the industry, and get tools to make sound decisions that strengthen your operations and position your dealership for long-term success.