Omaha, Neb. — Claas of America and LoneStar Ag continue to expand their presence with the opening of a location in Dalhart, Texas. The new location will focus on better serving LoneStar Ag customers in North Texas as well as improving the availability of parts and service to existing customers in Texas.
"LoneStar Ag prides itself in conducting business with family values. Our customers are not just customers, they are family, which is why we are pleased to better serve them in sales, parts and service needs in the growing area of the region," says Clint Hurst, owner of LoneStar Ag since 2001.
LoneStar Ag, previously known as Parmer County Implement, has served the Texas Panhandle region and beyond for more than 40 years. The Friona, Texas, location has sold Claas equipment and parts since 2001, offering a large selection of new and pre-owned inventory. The dealership's expansion can be attributed to their focus on creating long-term relationships with their customers and doing so by providing the best customer service available.
"We couldn't be more excited to expand Claas presence into Northern Texas with the help of LoneStar Ag," says Eric Raby, president and general Manager – sales, Claas of America. "We value the commitment LoneStar Ag has to creating long-standing relationships with their customers. Their dedication to customer service ensures that our customers are receiving the quality care they deserve."
Related Content:
For the latest news on dealer growth, including acquisitions, consolidations and new locations, visit our
Dealers on the Move feed
.
Dealers on the Move is brought to you by
Pinion.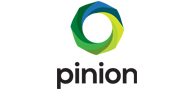 Get ready for growth! Take a deep dive into financials, project ahead, benchmark against the industry, and get tools to make sound decisions that strengthen your operations and position your dealership for long-term success.