Swift Current, Sask. — Robertson Implements has announced the recent acquisition of 4 dealership locations from Moody's Equipment LP. With the recent transaction, Robertson Implements will now have dealerships operating in Kindersley, Perdue, Saskatoon and Unity, Sask.
In total, the organization will have 11 agriculture locations across parts of Alberta and Saskatchewan. The North Battleford and Lloydminster locations have been purchased by Novlan Bros in Paradise HIll, Sask.
All existing shortline dealer contracts will remain in place, including Bourgault, MacDon and SeedMaster. Customers that have pre-ordered inventory can be assured that there will be no disruption in parts, sales or service.
With regards to the lawn and garden division, Robertson Implements plans to be a certified Cub Cadet dealer at all eleven locations. Customers will have access to the full product line of consumer and commercial-grade push mowers, riding mowers and zero-turns.
Robertson Implements emphasized to existing Moody's Equipment customers that operations will continue as usual.
For the latest news on dealer growth, including acquisitions, consolidations and new locations, visit our
Dealers on the Move feed
.
Dealers on the Move is brought to you by
Pinion.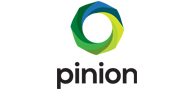 Get ready for growth! Take a deep dive into financials, project ahead, benchmark against the industry, and get tools to make sound decisions that strengthen your operations and position your dealership for long-term success.