Harlingen — After four generations of operating a business in a community, roots run deep. And the foundation Elliff Motors has built is about to go even deeper with the addition of a new, $800,000 facility the family is building to sell and service a full line of Kubota tractors and construction equipment.
The new facility will consist of showrooms, warehouse, offices and service areas.
"We're opening a full-line Kubota dealership, everything from residential to commercial to ag," said Collin Stewart, a member of the family at Elliff and a manager at the dealership's current location.
For the latest news on dealer growth, including acquisitions, consolidations and new locations, visit our
Dealers on the Move feed
.
Dealers on the Move is brought to you by
Pinion.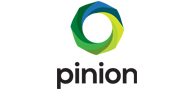 Get ready for growth! Take a deep dive into financials, project ahead, benchmark against the industry, and get tools to make sound decisions that strengthen your operations and position your dealership for long-term success.