It was a partnership until the very end.
Don and Izetta Camp, husband and wife of 67 years and the heads of a well-known and successful agricultural operation in Bakersfield, died last week, four days apart. Don Camp was 94. Izetta Camp was 92.
"That was their wish to never be separated," said daughter Georgia Bell. "Even when we moved both hospital beds into their house, they wanted them pushed together."
Don Camp ran a successful farming business, D.M. Camp and Sons, that was started by his father, W.B. Camp, who was known for bringing cotton to California from South Carolina during World War II. When Don Camp started out in the business, according to his son Edwin Camp, the farm specialized in cotton and long, white potatoes but over the years Don Camp, with his sons, helped the business evolve.
That meant the tough decision about 25 years ago to stop growing cotton and expand into a variety of new crops, including grapes, onions, garlic, carrots and, more recently, tangerines and almonds.
"We needed to re-create ourselves and we did that a couple of times with various crops," Edwin Camp said. "They were difficult changes but good changes."
In the late 1960s, after completion of the California Aqueduct opened up large swaths of western Kern County to farming, Don Camp had the foresight to get into the farm equipment business.
He started two companies that are still operated today by his sons — Kern Machinery Inc., a John Deere retail store operated by Clayton Camp, and Western Power Products, a John Deere engine distributorship and wholesaler run by Don Camp Jr.
"He took his farmer hat off and put on his equipment dealer hat and learned that business," Edwin Camp said.
As a young man, Don Camp occasionally traveled back to South Carolina to check on his family's farming interests, which is how he met Izetta Agnew. Don's and Izetta's fathers went to college together and thought their son and daughter should meet each other.
One day, Izetta wrote Don a letter inviting him to a college dance. "And the rest was history," said the couple's daughter, Georgia Bell.
Izetta Camp set foot in California for the first time after the couple's honeymoon, their children said, but she came to love the Bakersfield community.
"They were a true partnership," said Bell, who now lives in Charleston, S.C. "She supported him and he supported her. With all that she did she made it possible for my father to do what he did."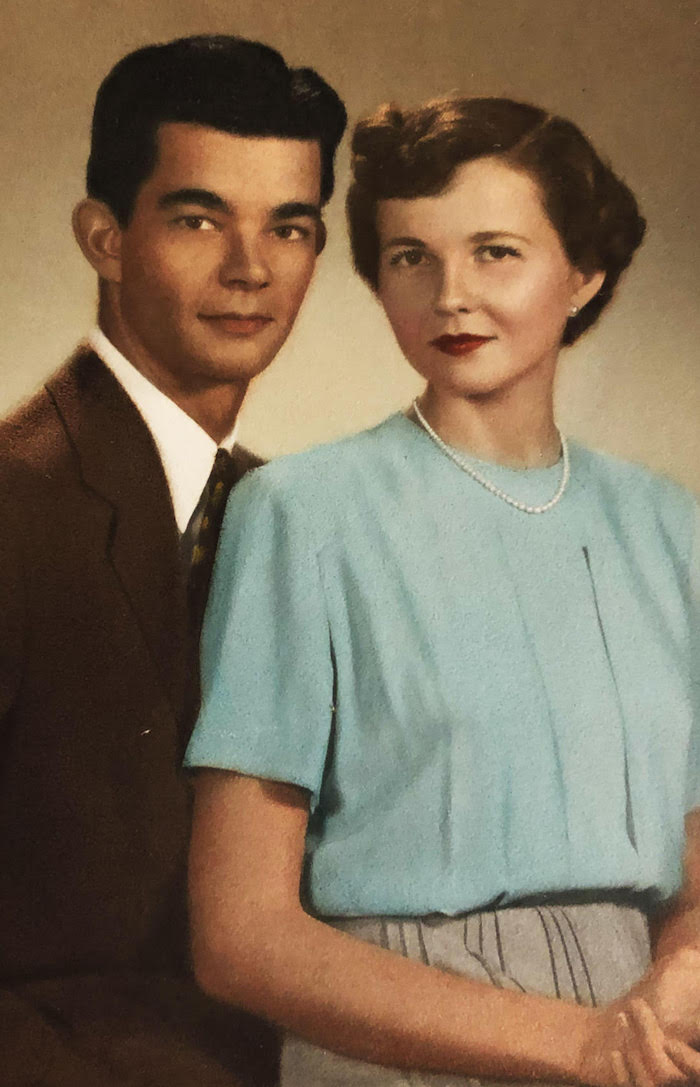 Don and Izetta Camp had five children, 13 grandchildren and 12 great-grandchildren, and another on the way, Bell said. Izetta was described as a "fun" mom, a hard worker and a woman who loved to garden, and who passed on her appreciation of plants and flowers and trees to her children, Don Camp Jr. said. "She was very much about making things work for the family and supporting our activities and wanting to raise us right," he said.
In 2015, Izetta Camp received a Common Threads Award, which honors San Joaquin Valley women for their contributions to agriculture, philanthropy and community. Her children said she was active in the Assistance League, the Bakersfield Museum of Art's Blue Ribbon Circle and Daughters of the American Revolution.
The couple was heavily involved in the community but in an unassuming way, their children said. Don Camp served on the board of Mercy Hospital and was involved in Boy Scouts and other volunteer organizations. He was also heavily involved in water districts and agricultural associations and helping fellow farmers.
Bell said when she thinks of her parents she's reminded of the Bible verse: "To whom much is given, much will be required."
"I think they always wanted us to be giving back because we were so blessed," Bell said. "They never cared about accolades, they just wanted to do what was right. They just taught us honesty and integrity and faith. Those were the most important things."
Edwin Camp said his parents also took an interest in the people who worked on the farm, particularly the migrants of their era, the refugees of the Dust Bowl.
"They came with nothing and they were hardworking people and they were his friend," Edwin Camp said of his father. "To him they were very important."
Hard work was a value that Don Camp lived by and passed onto everyone around him, Edwin Camp said.
"He lived it. He taught his sons that. And he taught those he worked with that," he said of his father. "He didn't believe in luck or that things just happened. You had to work hard for them."
A funeral will be held at 10 a.m. Monday at First Presbyterian Church.