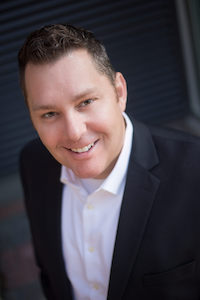 SCHAUMBURG, Ill. — The Associated Equipment Distributors (AED) recently hired Cory Hayes as Vice President of Operations for the AED Foundation. The AED Board of Directors has recommended an effort to aggressively increase focus on the workforce skills gap challenge facing the industry. Continued development of the AED accredited diesel technician footprint, to provide a quality workforce to members in North America, remains a top priority. As part of these expanded efforts, Mr. Hayes was brought in to spearhead operations.
Mr. Hayes has nearly 20 years of experience in the heavy equipment industry arena, working with dealers, OEMs and service providers within the industry. He brings a decade of experience from the private sector working at a leading equipment dealer consulting firm helping dealers improve operational, financial and management practices. He lends nearly another decade of experience serving in mid-level and executive level roles as the Vice President of Training and Education at the largest regional trade association in the Ag sector.
"Serving as a leader within our industry over the years, I've had the privilege of working with AED on industry projects and at regional AED chapter meetings. I've always had a great deal of respect for AED's best in class reputation," Hayes stated. "I look forward to working with the AED Foundation to continue to maintain and enhance that reputation."
As Vice President Foundation Operations, Hayes' responsibilities are to provide oversight and support to the existing foundation team. Key areas of focus will be furthering the organization's mission to accredit over 10 new college and high school diesel technician programs in 2019 for North America, oversee capital campaign efforts for the foundation and contribute to the workforce and development programs offered to the heavy construction industry.
"As the AED Foundation embarks on an ambitious growth strategy, we are very pleased to have Cory Hayes leading the charge," stated AED President and CEO Brian McGuire. "His knowledge of our industry and his resources throughout North America will ensure our success."