WEST FARGO, N.D., April 30, 2018 — Titan Machinery Inc. (TITN), a leading network of full-service agricultural and construction equipment stores, announced today it has entered into a definitive purchase agreement to acquire all interests of two companies, AGRAM Landtechnikvertrieb GmbH and AGRAM Landtechnik Rollwitz GmbH (collectively  "AGRAM"), which consist of four Case IH agriculture dealership locations in the following cities of Germany: Burkau, Altranft, Rollwitz and Gutzkow.  In its most recent fiscal year, AGRAM generated revenue of approximately $30 million.  The acquisition is expected to close in July 2018. 
Titan Machinery, the largest CNH dealership worldwide, already operates over 19 dealerships in Bulgaria, Romania, Serbia and Ukraine, where it handles both Case IH ag equipment and Case Construction products.
David Meyer, Titan Machinery's chairman and chief executive officer, said, "We are excited to expand our international presence into the large, stable and well established markets of Germany. Founded in 1990, AGRAM has been a successful Case IH and Steyr dealership complex." 
Meyer continued, "The AGRAM market is populated with large acre farm units, similar to the progressive farms in our markets in the Balkans and Ukraine, and covers a territory stretching over 300 miles of quality farmland bordering Poland and the Czech Republic.  We look forward to joining forces with the current AGRAM management team and employees to continue AGRAM's long-standing commitment to successfully serve this important market.
For the latest news on dealer growth, including acquisitions, consolidations and new locations, visit our
Dealers on the Move feed
.
Dealers on the Move is brought to you by
Spader Business Management
.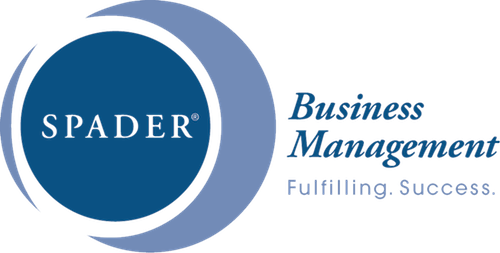 There's more to a successful year than setting a budget and selling inventory. How do you keep score and measure your progress? When do you know you have the right people in the right places? What can you do to use your Key Adjustment Zone to your advantage? To help you maximize your dealership's potential, turn to Spader Business Management where we have the right training, processes and guidance to make this year your very best.
About Titan Machinery Inc.
Titan Machinery Inc., founded in 1980 and headquartered in West Fargo, North Dakota, is a leading global dealership with a network of full-service agriculture and construction stores. The network consists of US locations in North Dakota, South Dakota, Iowa, Minnesota, Montana, Nebraska, Wyoming, Wisconsin, Colorado, Arizona, and New Mexico, and European locations in Romania, Bulgaria, Serbia, and Ukraine. Each of the Titan Machinery locations represent one or more of the CNH Industrial Brands, including Case IH, New Holland Agriculture, Case Construction, New Holland Construction, and CNH Capital. Additional information about Titan Machinery Inc. can be found at www.titanmachinery.com.