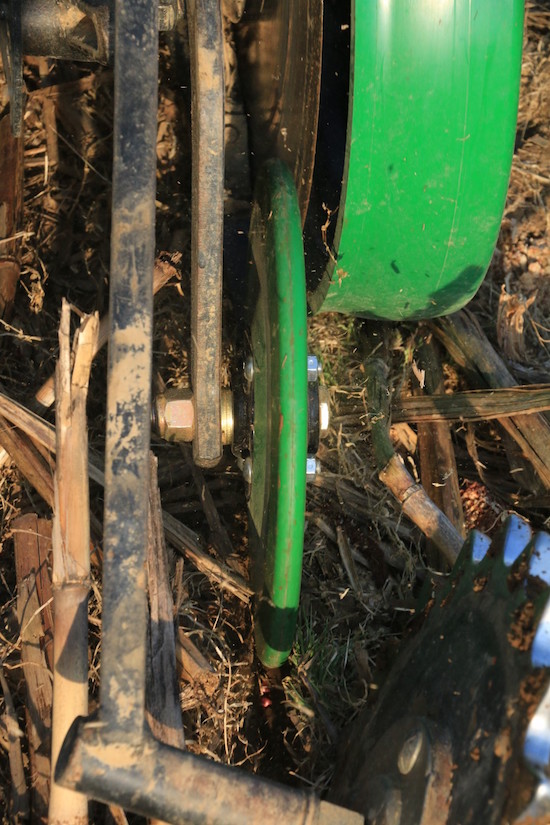 The popular and proven Needham Ag V8 Firming Wheel now features a flexible green urethane tire. This new tire design will extend service life and has been found to improve mud shedding, especially in higher moisture no-till conditions, the company says. It installs on John Deere single disc drills and air-seeders, plus the Case SDX air-seeder.
The urethane tire retains the same field proven tapered profile, which Needham Ag says is the only one on the market that matches the shape of the seed slot (based on concrete molds). This tire profile imprints seeds into the bottom of the seed slot across a wide range of soil types and soil moisture conditions to maximize seed to soil contact and help improve the standards of crop emergence, especially within no-till conditions.
"We have had customers tell us they have seen an improvement in crop emergence when they compared Needham Ag V8 wheels to the rigid factory firming wheels on their John Deere drills or air seeders," says Phil Needham.
The Needham Ag V8 features the Peer SeedXTreme heavy duty bearing to extend service life further. This is still a 5203 bearing (the same bearing that installs within most gauge wheels), but this new design incorporates 12 seals (6 each end) to better keep dust and other materials out, Needham explains. "By comparison, other firming wheel manufacturers use narrow and light duty 203 bearings, which don't last, especially in abrasive dusty conditions. We also offer a 5-year warranty on the Peer SeedXTreme bearing," he says.