For the latest news on dealer growth, including acquisitions, consolidations and new locations, visit our
Dealers on the Move feed
.
Dealers on the Move is brought to you by
Pinion.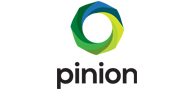 Get ready for growth! Take a deep dive into financials, project ahead, benchmark against the industry, and get tools to make sound decisions that strengthen your operations and position your dealership for long-term success.
WEST FARGO, ND — Bobcat Co. has expanded its dealer network with the addition of Brookfield Tractor as an authorized new and used sales, service and parts provider of Bobcat equipment. The dealership is located at 28955 U.S. 36, Brookfield, Mo., 64628, and is the second Quincy Tractor, LLC location to distribute Bobcat equipment.
In 1975, Everett Carlson Sr. and his wife, Elva, moved to Quincy, Illinois, and purchased the agricultural dealership Walter Chatten Co., operating the business with their two sons. In 2008, Everett and Elva's grandson Lance Carlson bought the dealership, renamed it Quincy Tractor and revamped the company. Lance's vision of expansion and growth led him to purchase and rename additional dealerships in Missouri and Illinois, establishing Bowling Green Tractor in 2010, Hannibal Tractor in 2011 and Brookfield Tractor in 2016. Lance also opened a new dealership, Midwest Tractor Sales Jerseyville, in 2012 in partnership with Midwest Tractor Sales. The dealerships primarily service the agricultural community but are currently expanding their reach into the construction, landscape and turf markets as well.
Although some Brookfield-area customers already own skidsteer loaders, Quincy Tractor LLC recognized that there wasn't a compact equipment dealer currently servicing the area and decided to begin offering Bobcat equipment at its Brookfield location.
"Providing top-notch service and parts and being able to trade customers out of competitive units with no area representation will be very beneficial to our customers," says Zachary Carlson, operations manager at Quincy Tractor LLC. "We decided to pursue the Bobcat line of machines because they are the industry leaders in compact construction equipment. We knew that partnering with Bobcat would bring in the ancillary clientele that we have been missing at our dealerships. This gives us a broader customer reach and provides another revenue stream to our business."
Zachary Carlson says the Quincy Tractor LLC dealerships have a customer-first policy that has helped them grow and invest in their communities.
"Customers have come to rely on Quincy Tractor and its locations over the years for top-notch service, fair treatment and economical pricing," Carlson says. "We treat customers how we expect to be treated. We maintain the regional feel. All employees are local, and we make sure we give back to our local economy. As you can tell from our expansions, we invest back into the dealership to make sure that we are supplying the highest level of service possible."
Brookfield Tractor will distribute Bobcat equipment throughout mid-Missouri north. For more information, contact Brookfield Tractor at 660-258-7228 or visit www.brookfieldtractor.com.
---
About the Company
Bobcat Co. introduced its original self-propelled loader with the unique skidsteer drive system to the industry in 1958. Today, Bobcat is recognized worldwide as the leading producer of compact equipment and attachments. Brookfield Tractor is part of a network of some 900 Bobcat dealerships worldwide. For more information on Bobcat products, visit Bobcat.com.