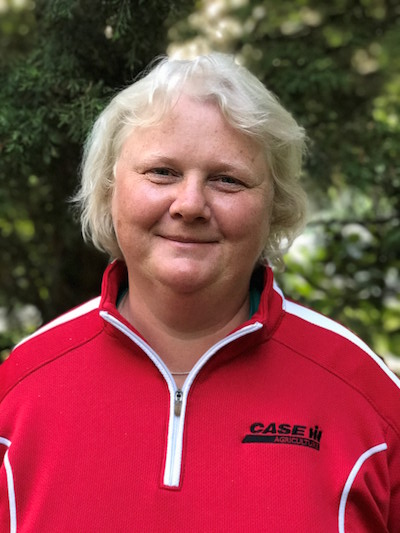 Lisa Reffett
Archbold Equipment Co. has named Lisa Reffett as parts director for their 7-store Case IH dealership complex.
"I've had the opportunity to work with Lisa for several years. Her wealth of knowledge and strategic mind in parts will help our organization optimize our purchasing power," Zach Hetterick, Archbold Equipment CEO said. "Her creativity and passion for bringing value to the customer will enhance our organization."
In this new position she will become a member of the leadership team and be responsible for leading the parts marketing programs, parts purchasing and the strategic leadership of the parts function of the business.
Reffett comes to Archbold Equipment from Case IH where she was a territory parts and service representative. Prior to that she was the manager of global supply management at John Deere. She also worked for General Motors where she served in several roles including senior buyer, marketing product manager and marketing group manager.
"As I worked with the management team at Archbold Equipment over the past few years, I became intrigued by the organization they are creating. I'm excited to contribute strategies to help them reach their full potential," Reffett said. "I look forward to working with the entire Archbold Equipment team and their valued customers as well."
Reffett is a graduate of Purdue University and holds a Certificate of Professional Development in Strategic Leadership from Wharton College of Business at the University of Pennsylvania.
Archbold Equipment Co. has 7 agricultural locations in the Tri-State area: Topeka, Ind.; Adrian, Mich.; and 5 Ohio locations in Archbold, Bellevue, Bowling Green, Ottawa and Sherwood. Their online location is at www.archboldequipment.com.
About Archbold Equipment Co.
Archbold Equipment Co. is a full service agricultural dealer that offers a range of quality products and services. Case IH, Woods, Bobcat, Grasshopper, Kinze, Kubota, Cub Cadet, Yetter, Kongskilde, Landoll and Unverferth Manufacturing are among the top brands of equipment sold by Archbold Equipment.