For the latest news on dealer growth, including acquisitions, consolidations and new locations, visit our
Dealers on the Move feed
.
Dealers on the Move is brought to you by
Pinion.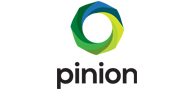 Get ready for growth! Take a deep dive into financials, project ahead, benchmark against the industry, and get tools to make sound decisions that strengthen your operations and position your dealership for long-term success.
OMAHA, Neb. — As part of its partnership with MirTech Harvest Center to grow the farm equipment sales and service business in the western Delta region, Claas of America announces the opening of 2 new full-service, long-line MirTech dealerships in Jonesboro, Ark., and Sikeston, Mo. The facilities, which officially opened Dec. 1, 2016, will sell and offer services for the full Claas equipment lineup including Lexion combines, Xerion tractors and Jaguar forage harvesters, balers and hay tools.
In July, Claas of America and MirTech announced a partnership to grow the business for Claas products in the western Delta region.
A primary part of the distribution strategy is to provide superior sales and service in the region, and Claas is one step closer to that with the opening of the 2 new MirTech locations.
"The territory encompassing the Missouri Bootheel and northeastern Arkansas is one of the most productive rice farming regions in the world," explained Eric Raby, Claas of America president and general manager of sales. "Our Lexion combines are particularly well-suited for challenging rice crops, and we are excited to build the support of farmers in the region with an experienced dealer organization."
MirTech, founded by Colorado native Robert Krattli, is a large dealer group with an existing multi-location operation in Eastern Europe and a long-standing history with Claas.
"Fifteen years of experience with the brand has confirmed to us and our customers that Claas equipment is superior," explains MirTech CEO Kirill Krattli. "We are excited to continue our relationship with Claas and offer superior service to those in the western Delta region."
"We are pleased to officially bring MirTech on board, not only to grow our combine business, but also as a long-line Claas dealer, which directly ties to our distribution strategy," said Raby. "The new partnership will ensure that customers in the western Delta region receive continued support and an even broader selection of equipment."